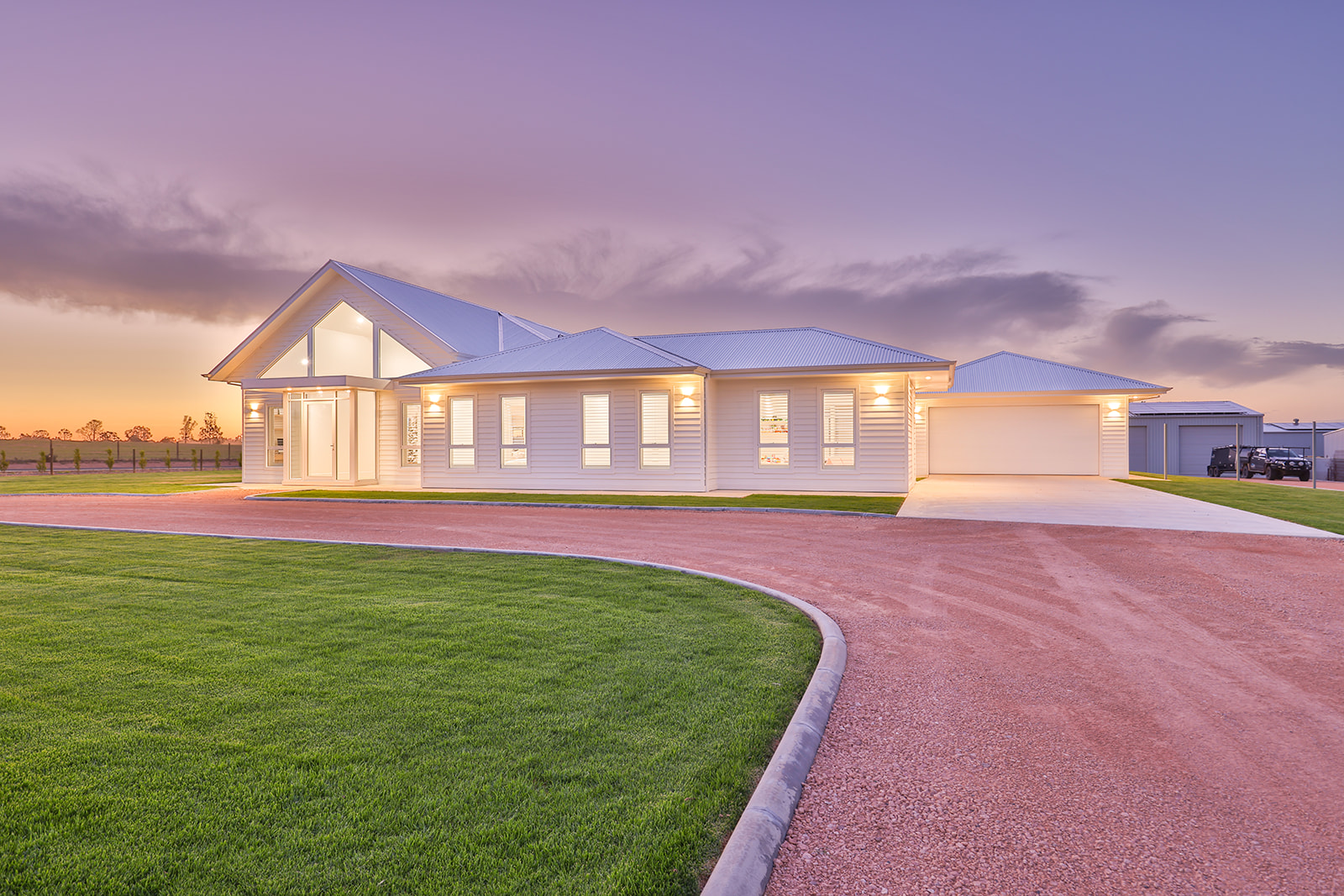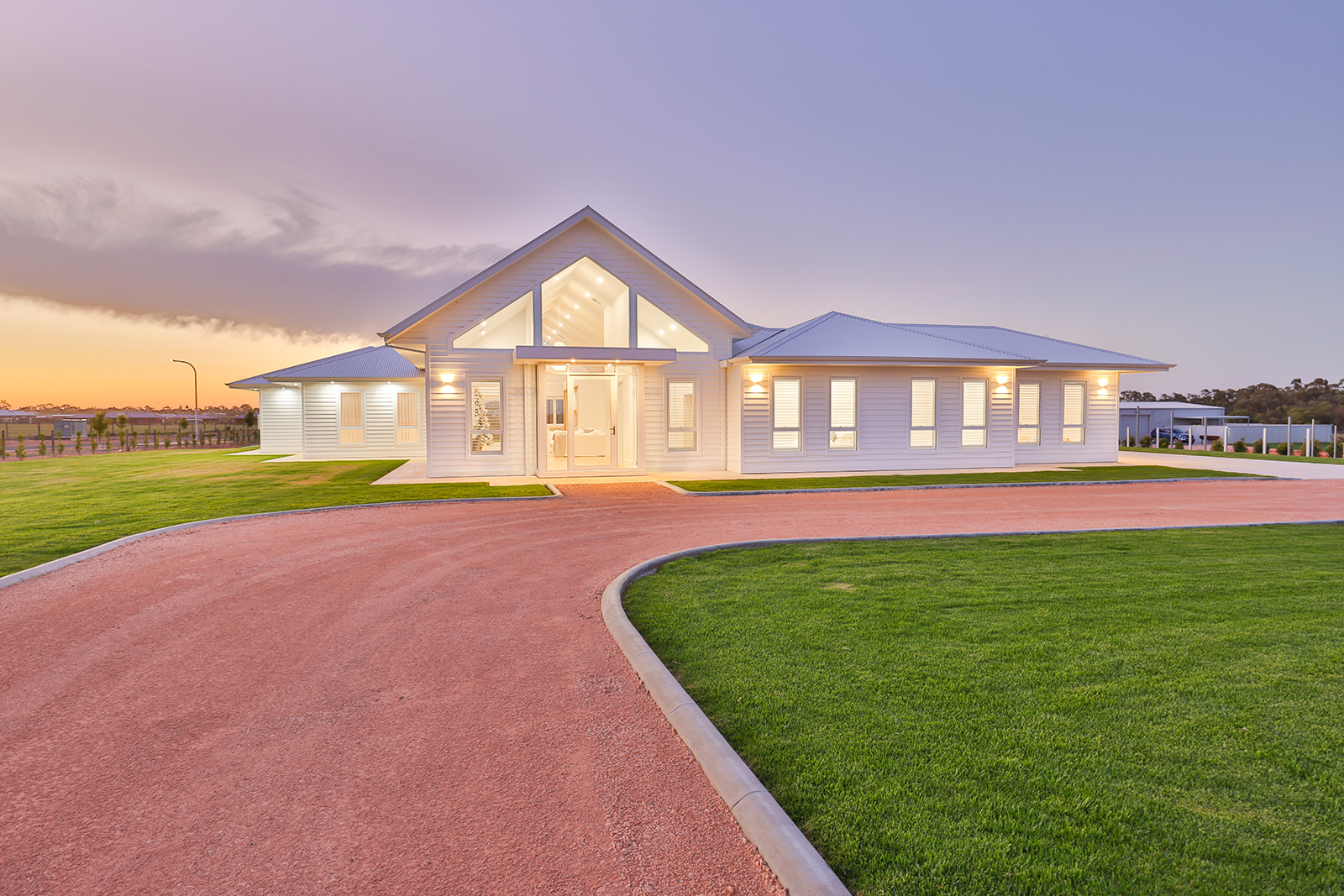 Our new residential home design Wurlong Drive, Gol Gol is a bright and classy home design. This stunning facade packs plenty of style from the bright white theme, with a clean silver roof top.
The exterior home design features plenty of windows to let light into the house, which is complimented by the stunning triangular feature on the left entrance.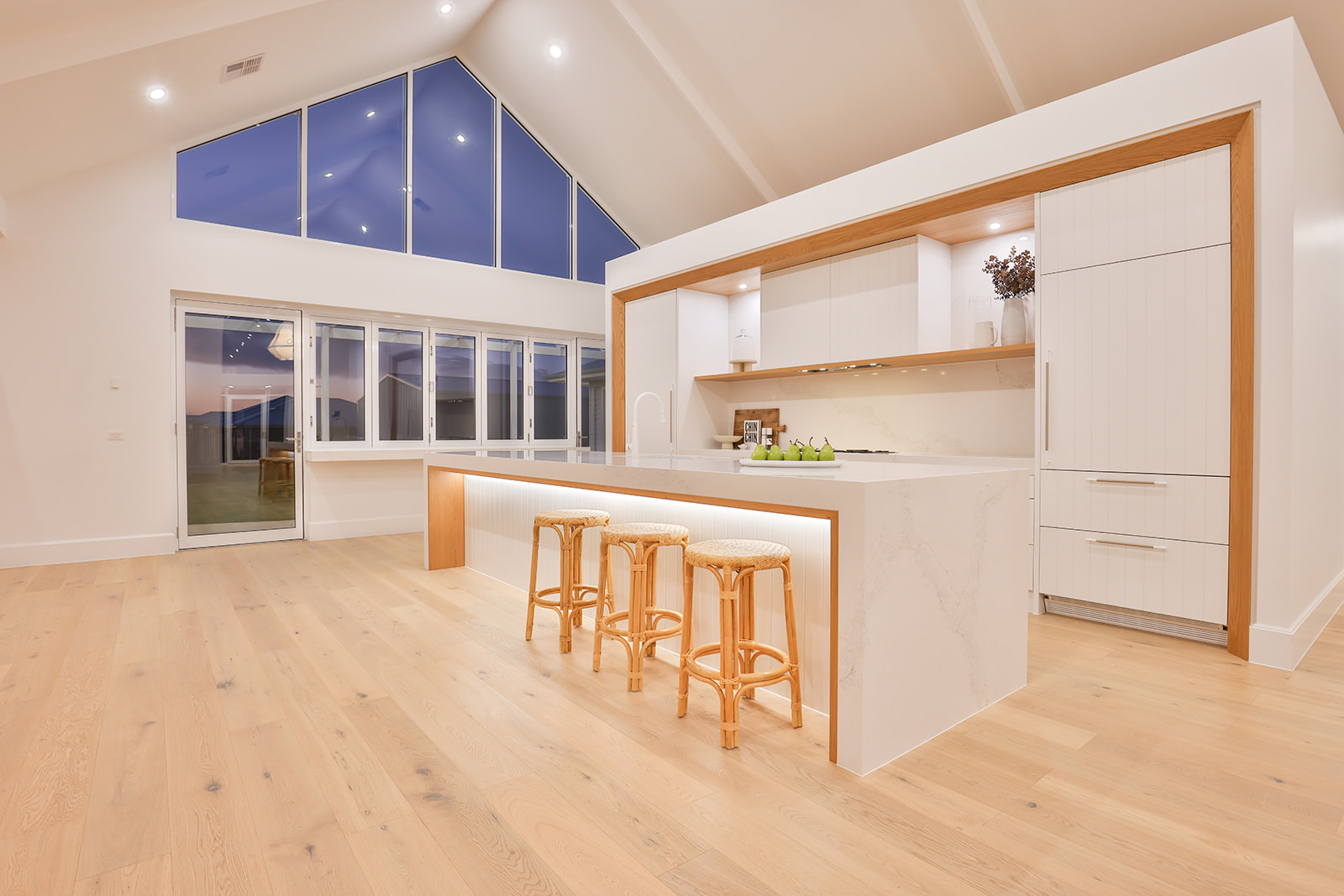 The inner home design is bright, clean and warm. The wooden tones and surrounded by bright and clean whites allows the home to really shine.
Throughout the home design there are complimenting features that follow throughout such as the wooden cabinetry, designer tapware, handles and other small pieces that all come together to give the home a unique personality.
Take a moment to walk through our
Check out the family friendly
Backyard & Entertainment Area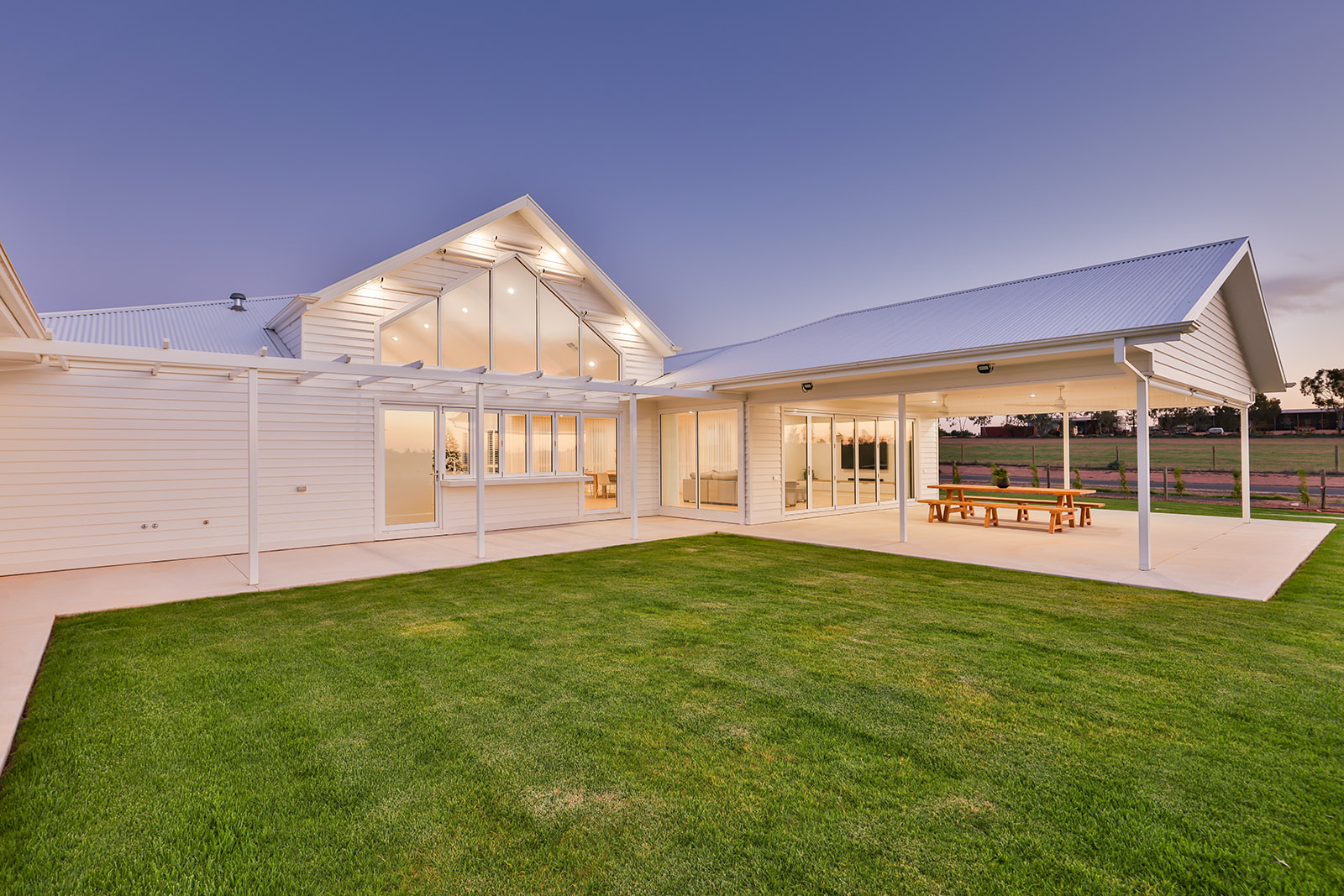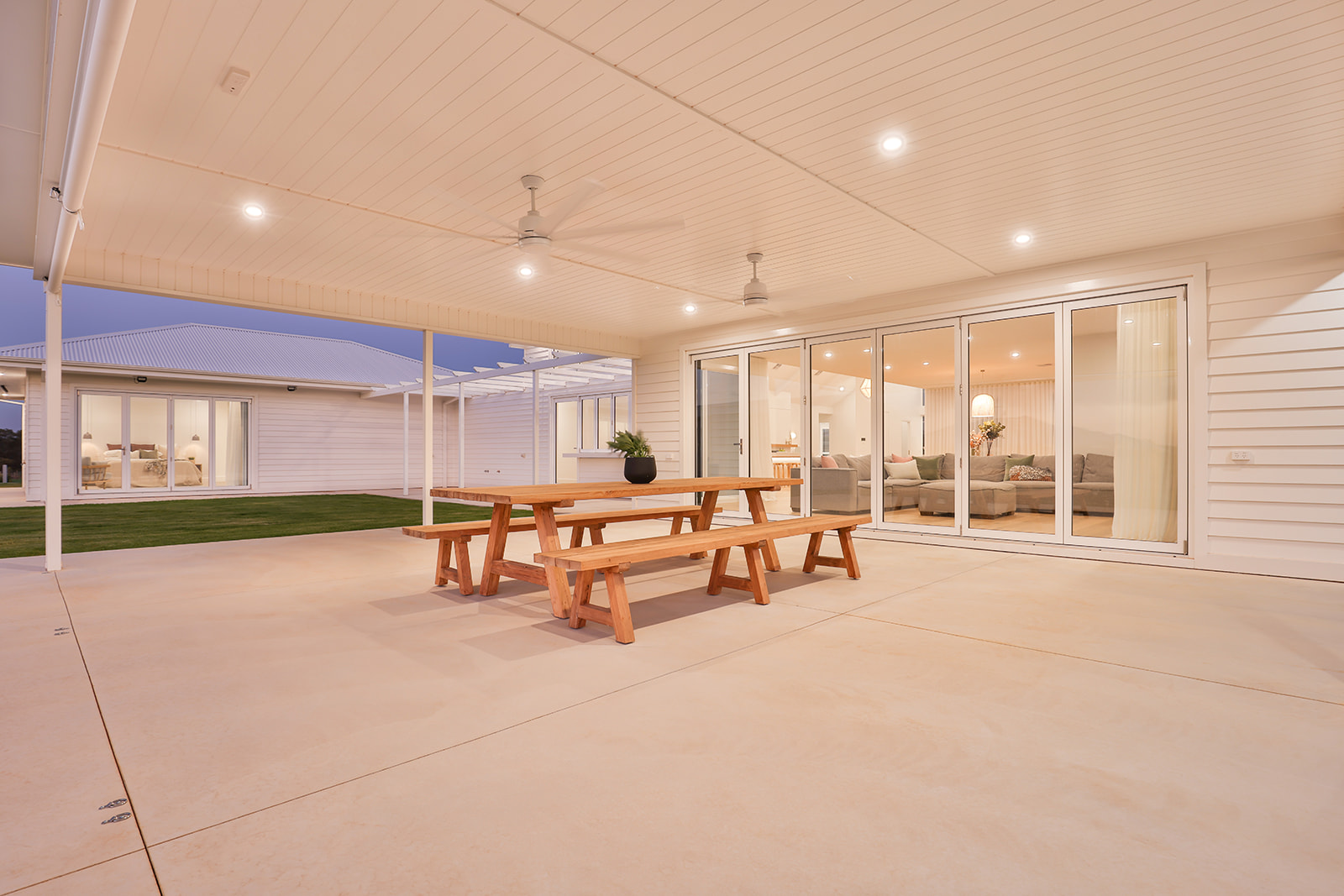 The outdoor entertainment area is perfect for the family to sit outside and enjoy the outdoors, with plenty of space for dining, lounging, barbeques and more. The outdoor entertainment area follows the same theme from the front facade, utilising bright clean colours which makes the area feel wide and open.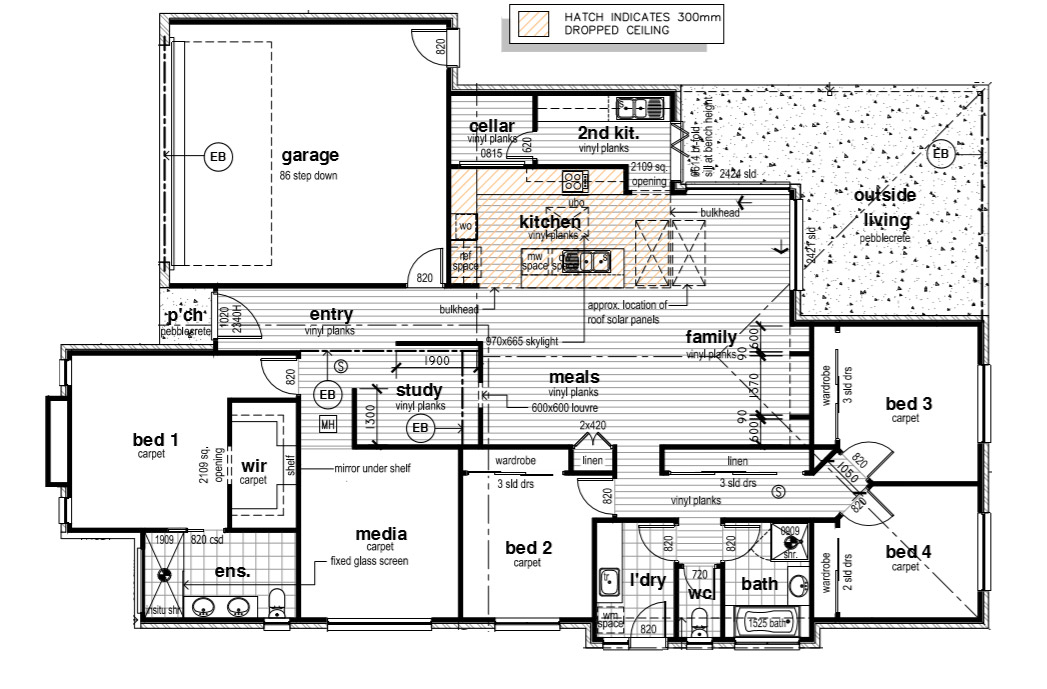 | | | | |
| --- | --- | --- | --- |
| 4 Bed | 2 Bath | 2 Garage | 1 Storey |
Residence

192.83 sqm

Porch

1.64 sqm

Outside Liv.

29.41 sqm

Garage

41.88 sqm

Total

265.76 sqm

-