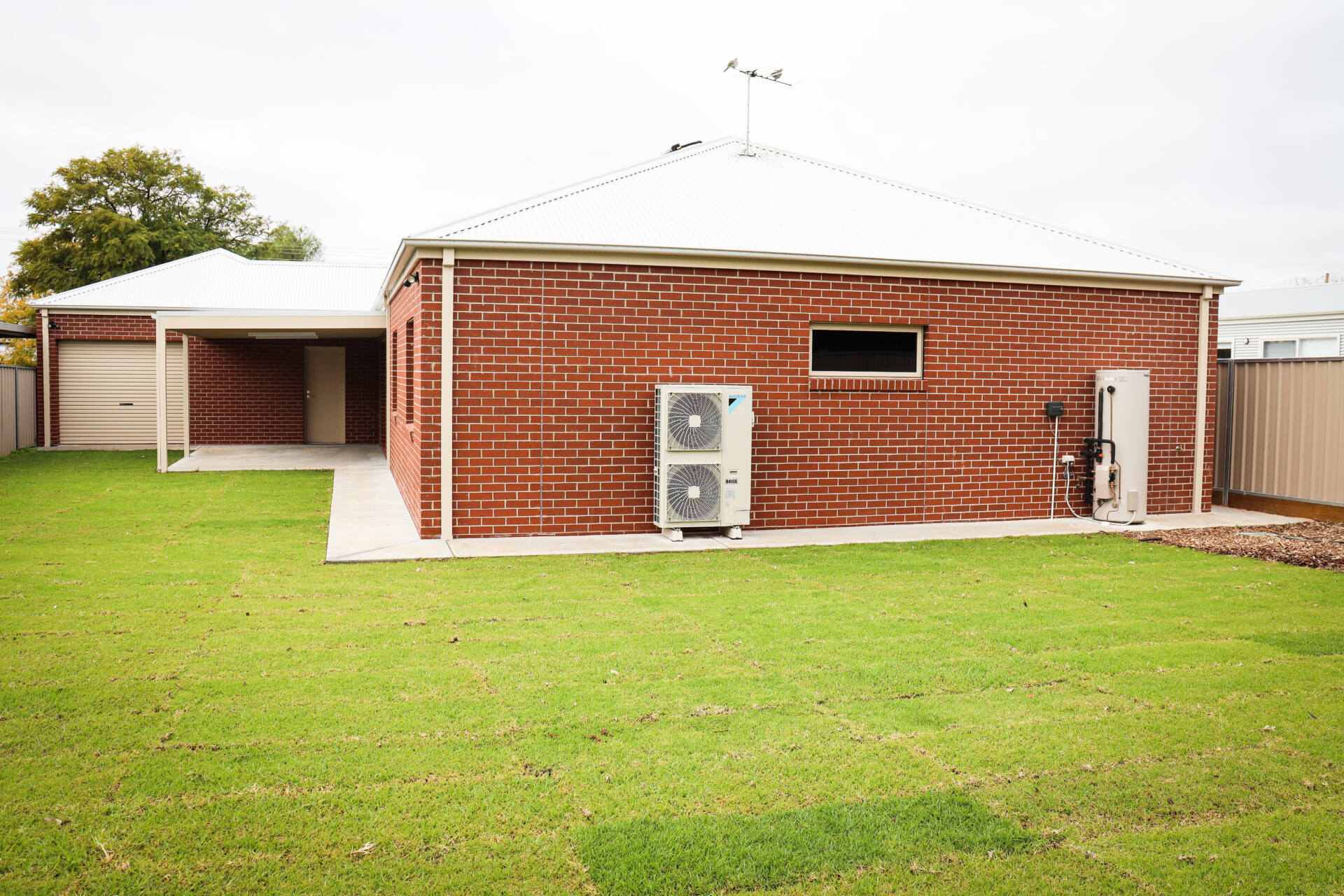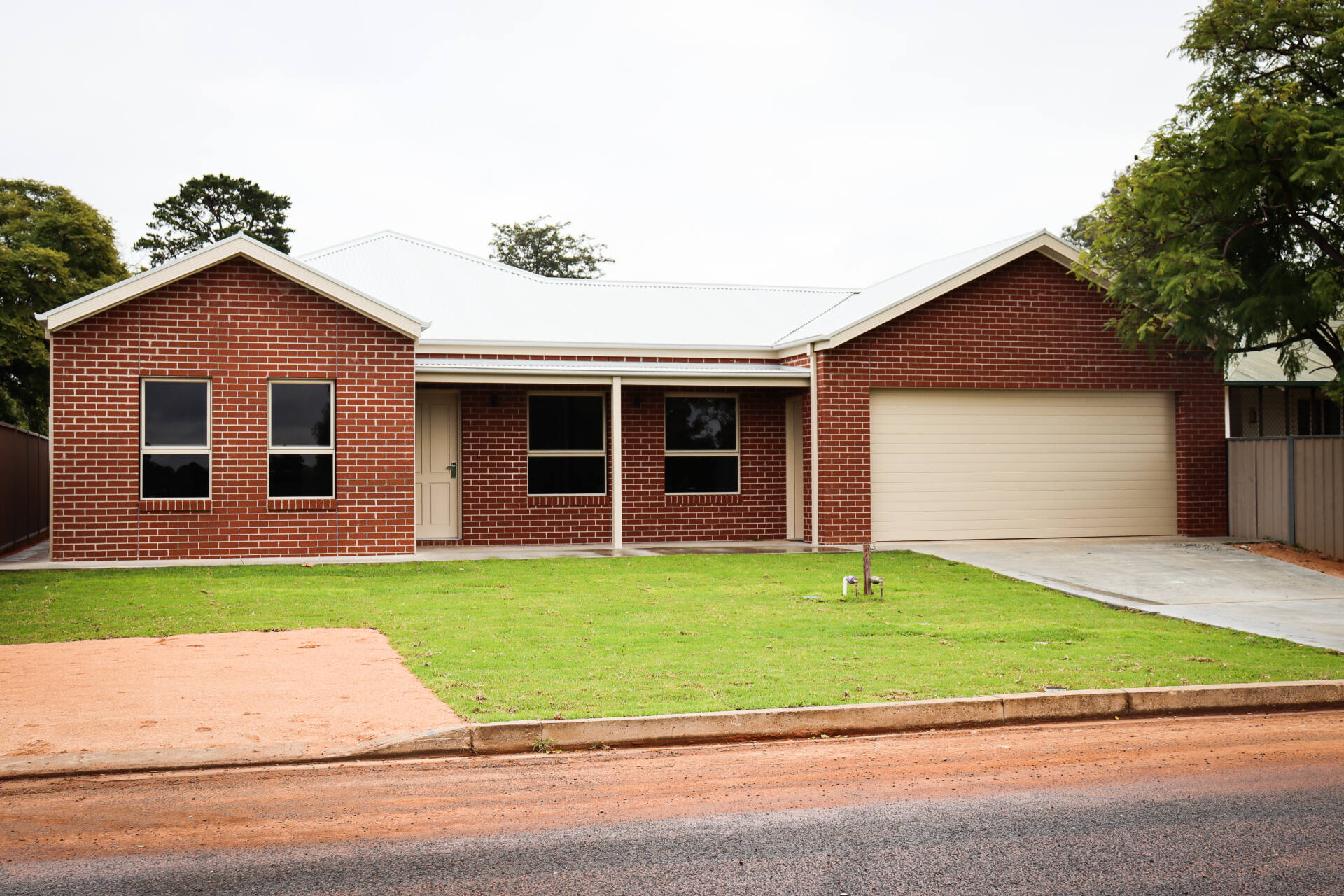 Our new residential home design at Hawdon Street, Dareton small and cozy home, perfect for the small family or an investor.
The exterior design features the classic brick with a clean tin roof. Window trims and steel beams and timber around the facade of the home, including the garage all feature the same colour which keeps a consistent and smart look to the home.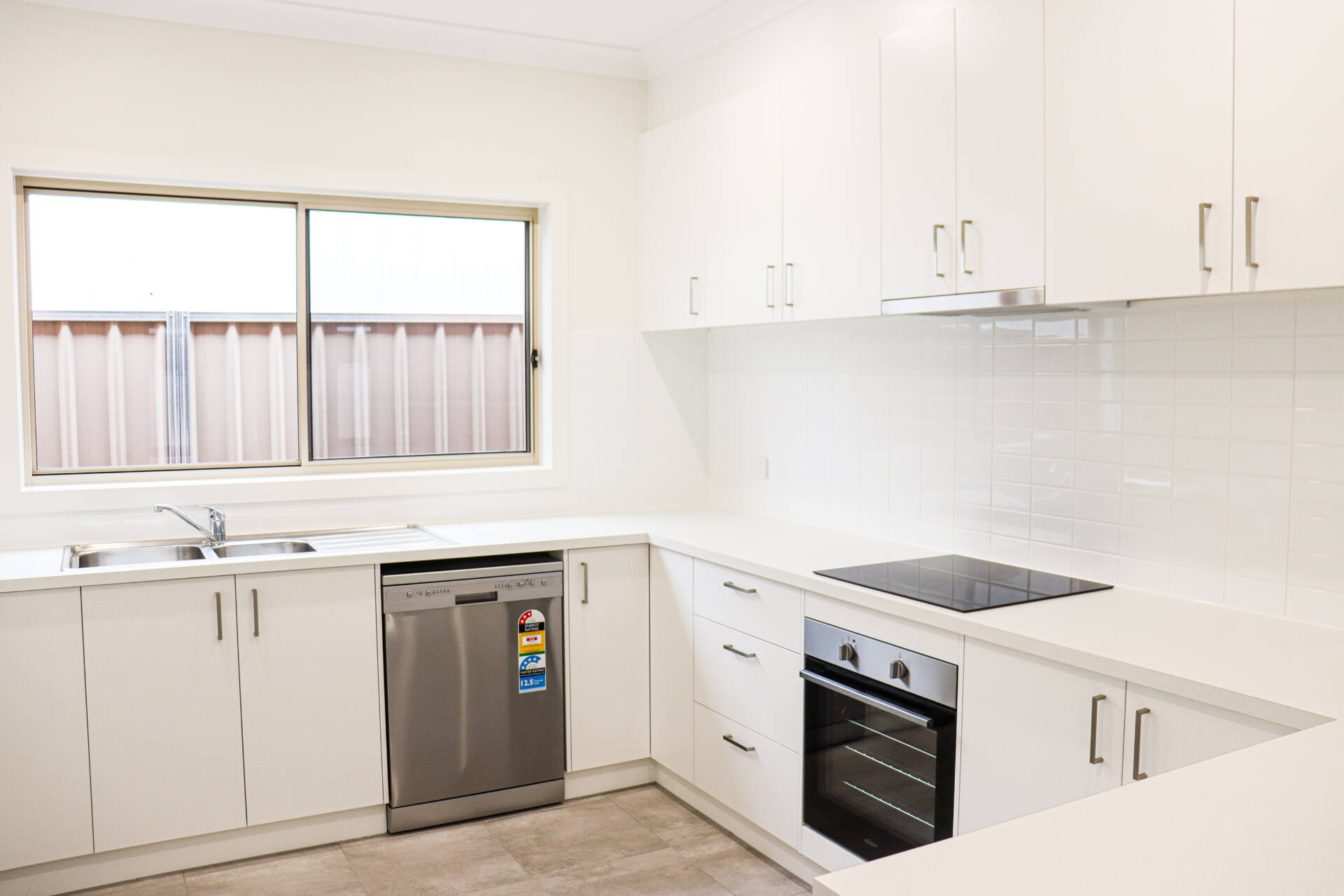 The inner home design utilises a clean and bright style, with bright white walls and moderately dark tiles. This allows the home to feel quite open and large, while being bright and taking in a lot of light.
The style is followed through the home, from the kitchen, vanity area, bathroom, to the bedrooms and the study room.
Take a moment to walk through our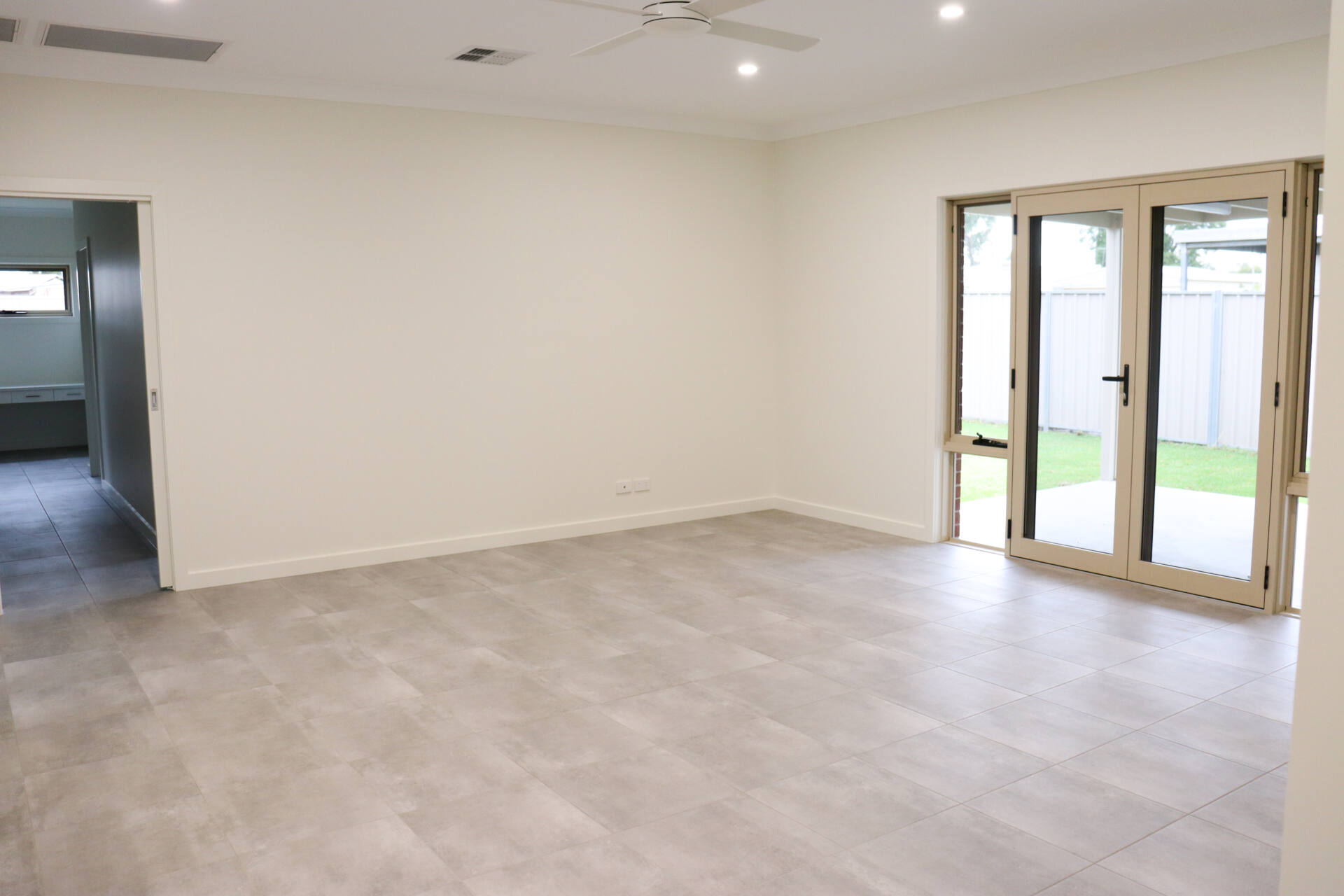 Check out the family friendly
Backyard & Entertainment Area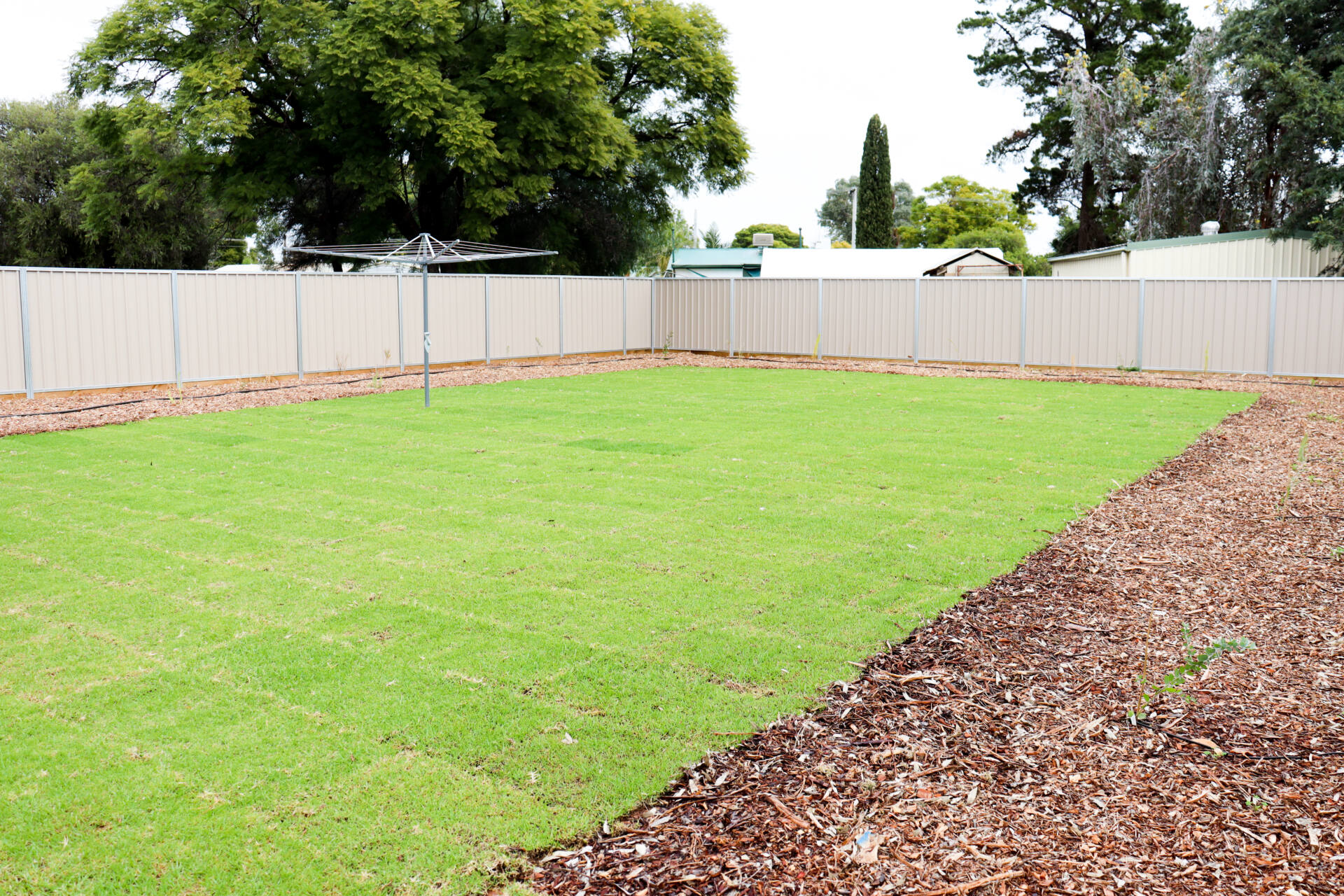 The outdoor enterainment features a small paved area to site outside and relax, which opens up to the much larger backyard.