A new local cafe & restaurant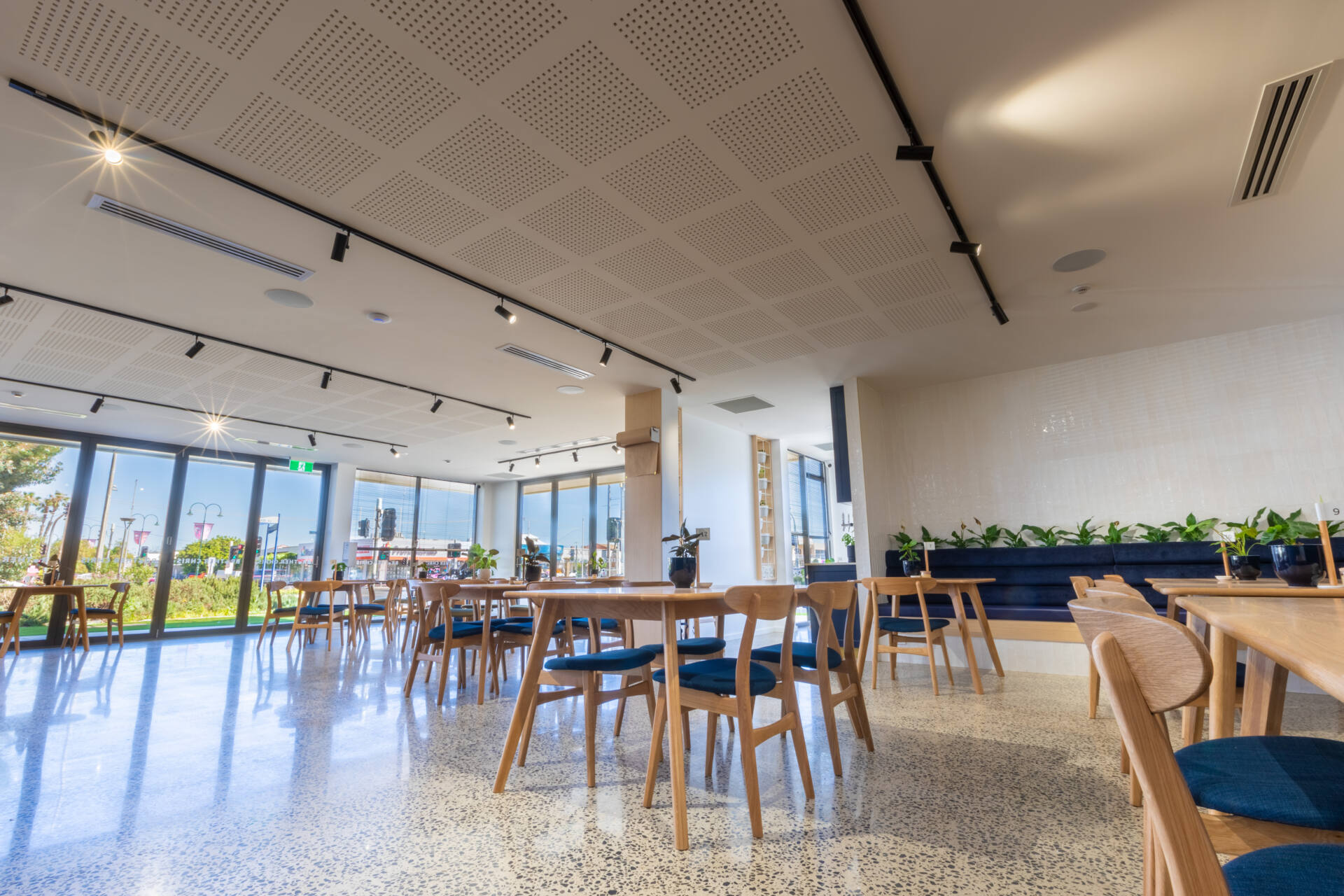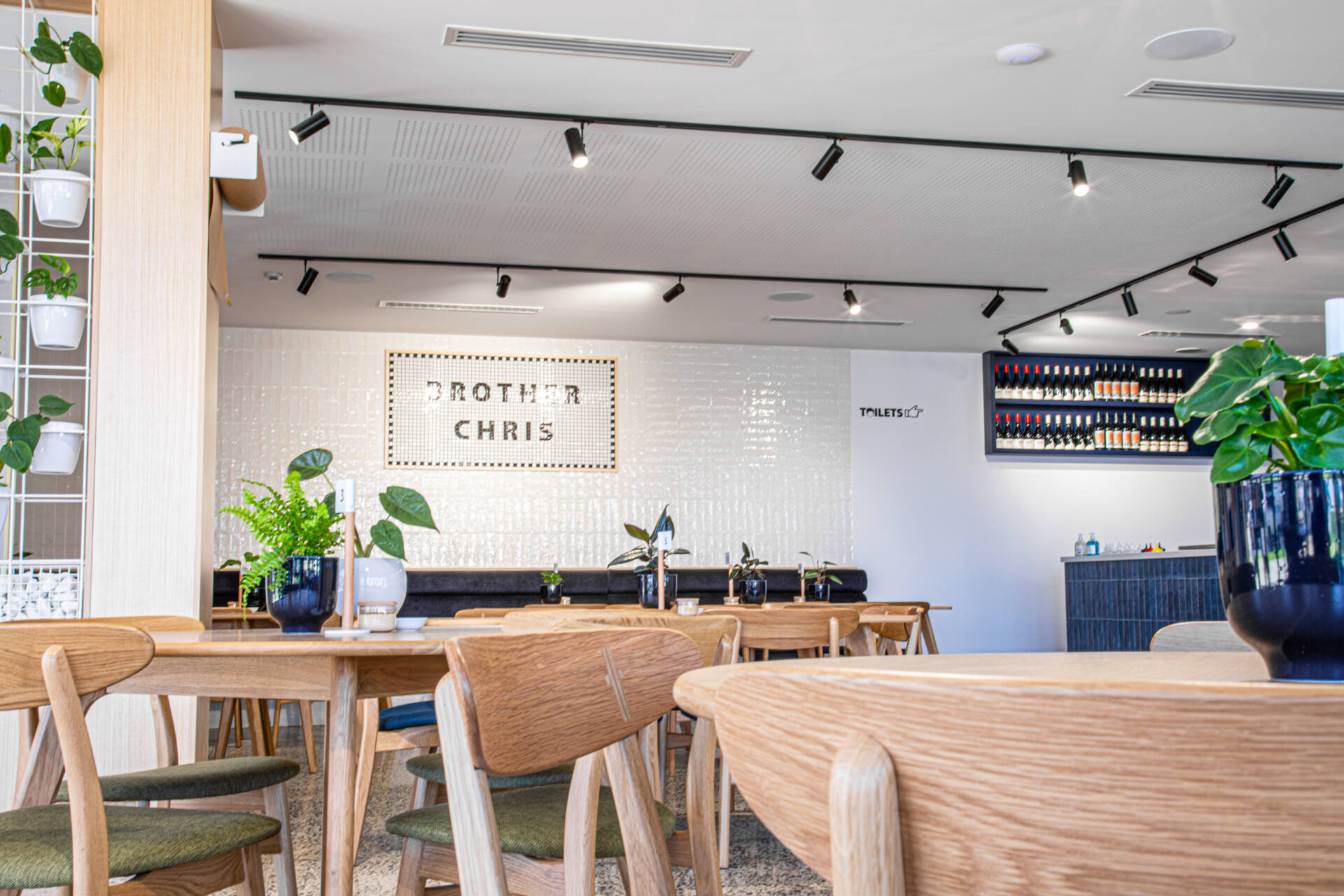 The UBS Mildura commercial building team was tasked with building out the interior of the Brother Chris Cafe/Restaurant. The interior of the cafe/restaurant features a range of walls, benchtops, cabintery, shelving and other finer details that bring the facility together and give it a unique style.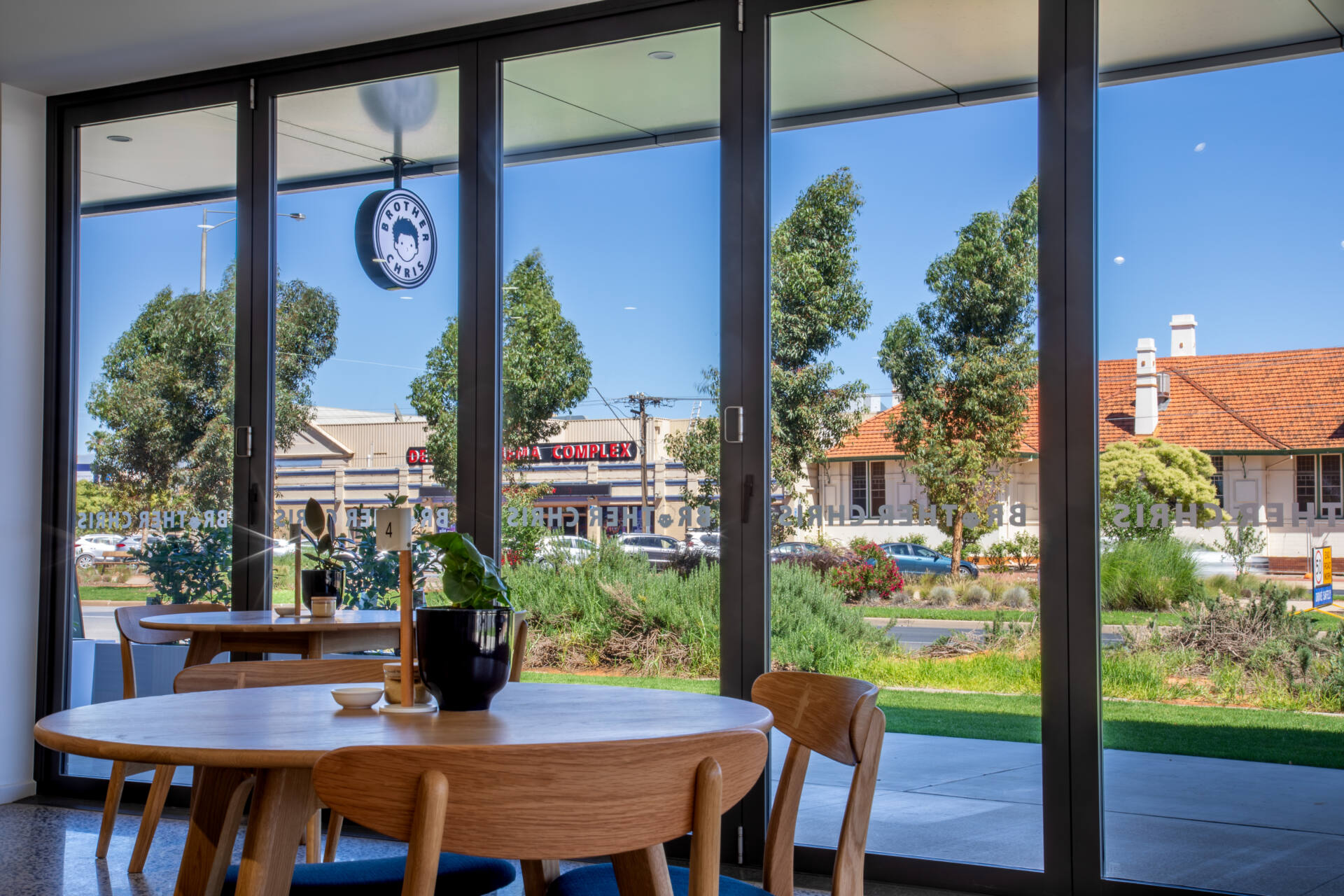 The inner design of the cafe/restaurant is both clean and minimal, with unique features in key locations. From the white walls and ceilings, to the wooden feature walls and timber benchtops, the design is oozing with style, funk and cleanliness. The unique mixture of textures such as the timber, tiles and fabric all come together in perfect harmony, with plenty of lighting to enable the cafe/restaurant to be a vibrant and fun place to dine out.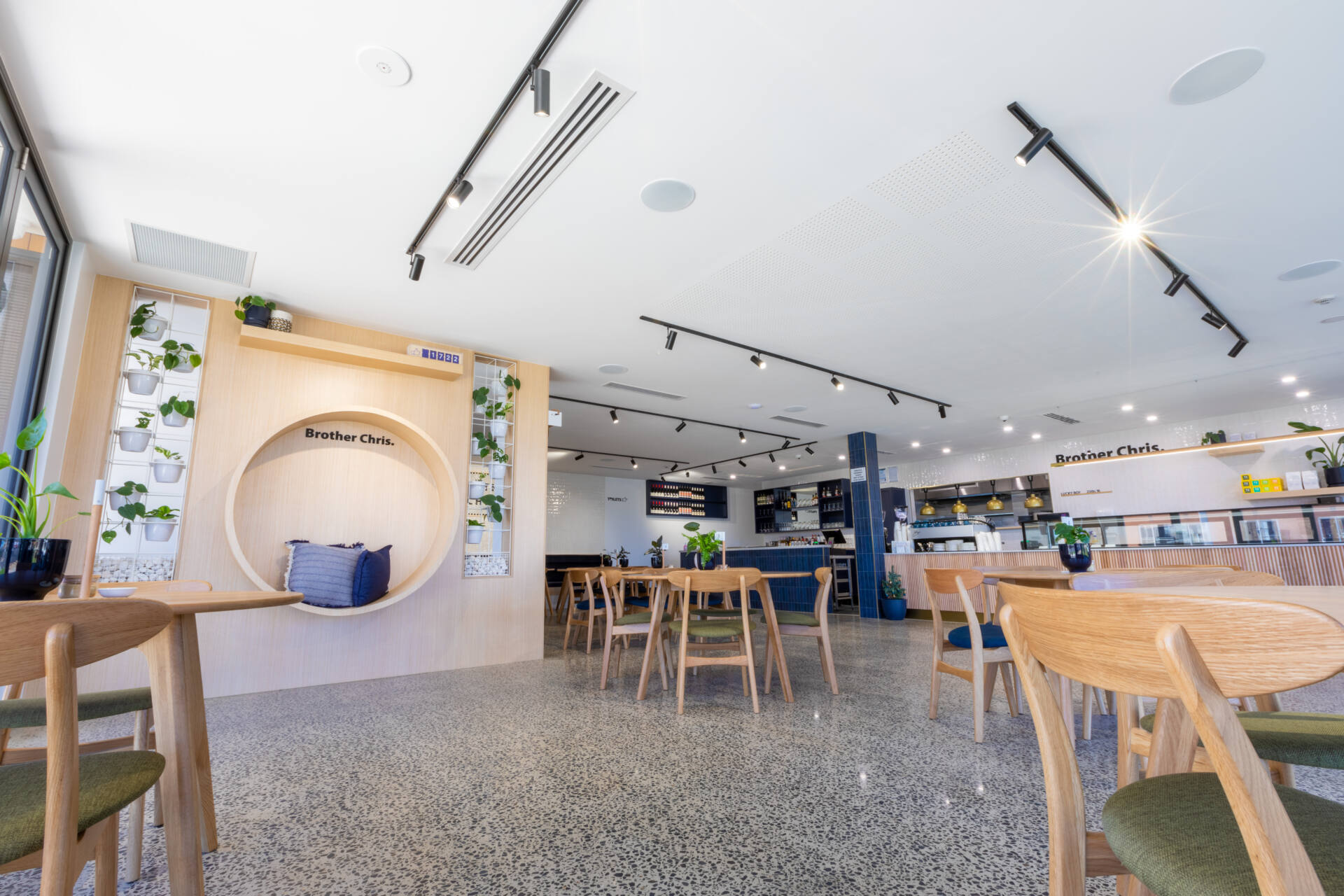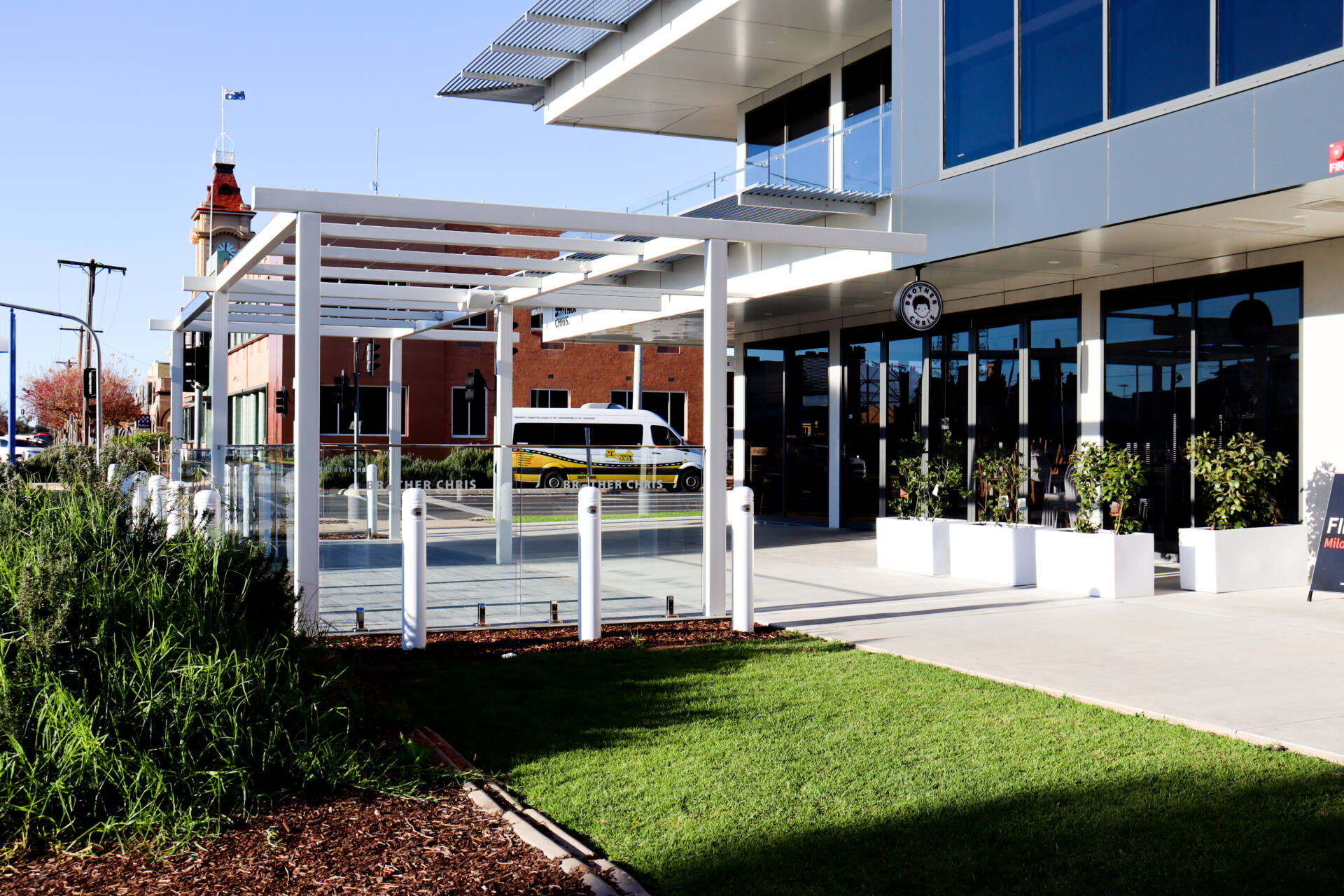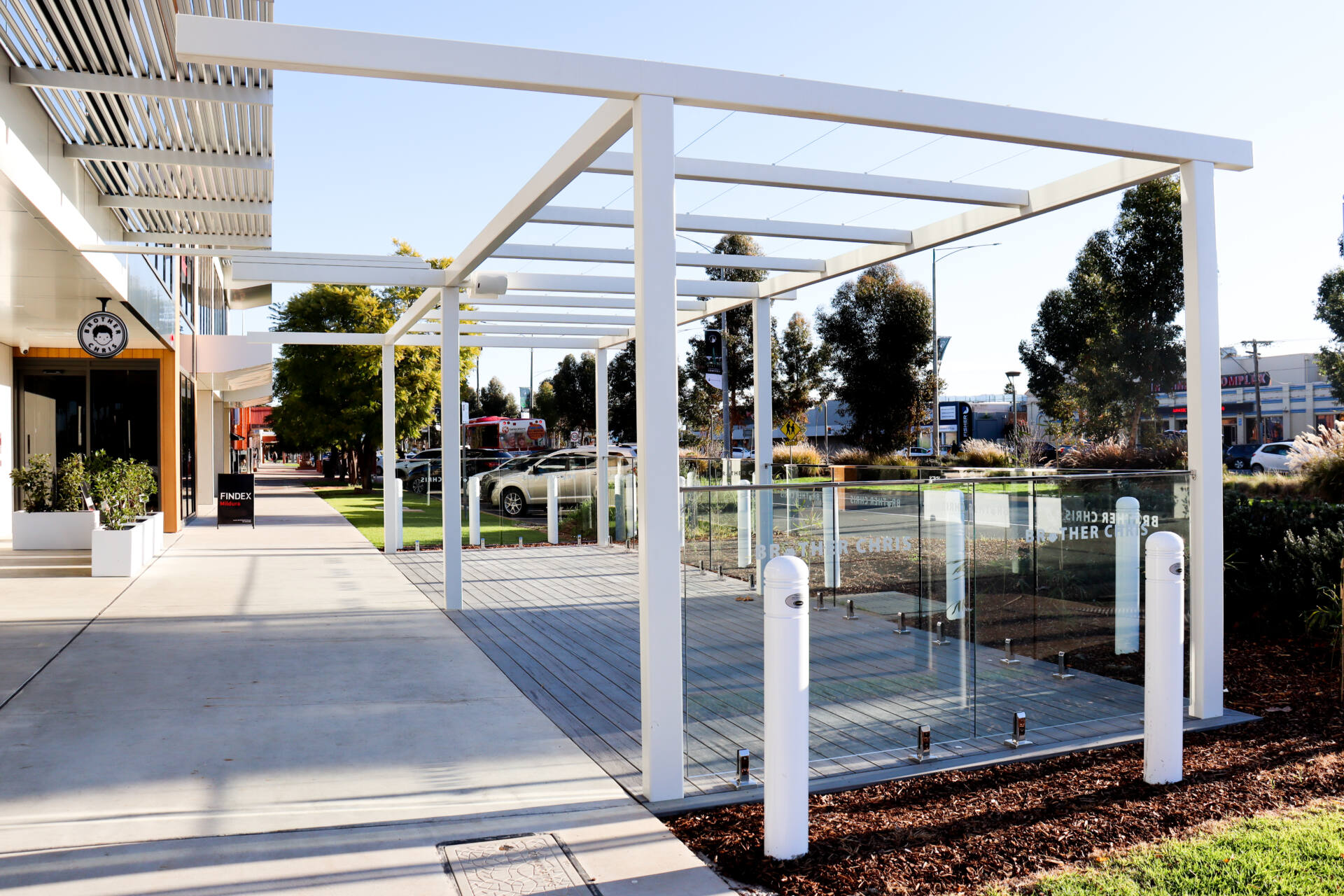 To compliment the indoor dining experience, the Brother Chris team were in need of an outdoor dining area under a beautifully crafted pergola. The pergonal features timber flooring, glass panes and a steel pergola stucture coated in white. The pergola we built for Brother Chris is the perfect outdoor dining area for any restaurant or cafe.
Interested in our Commercial Building Services?