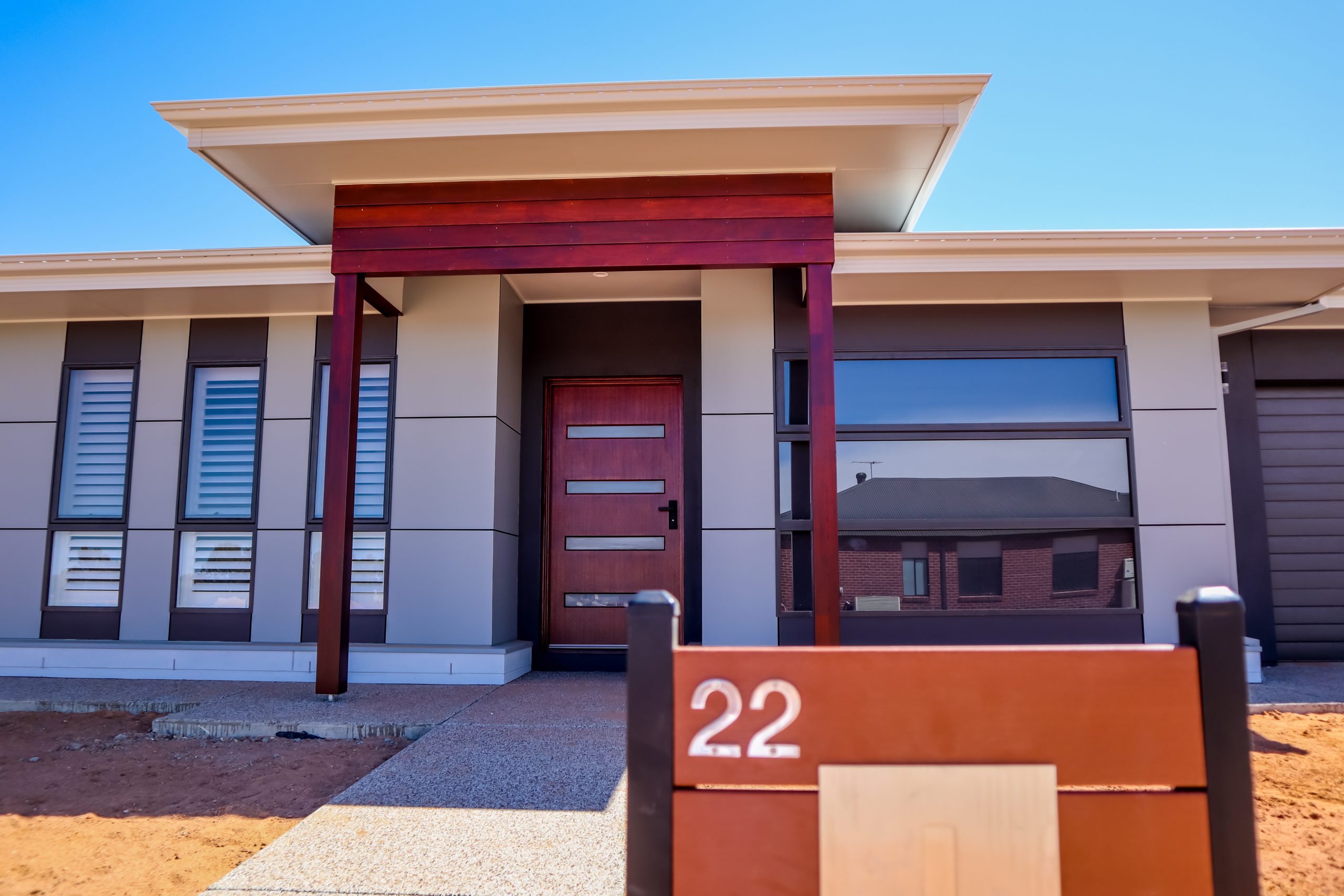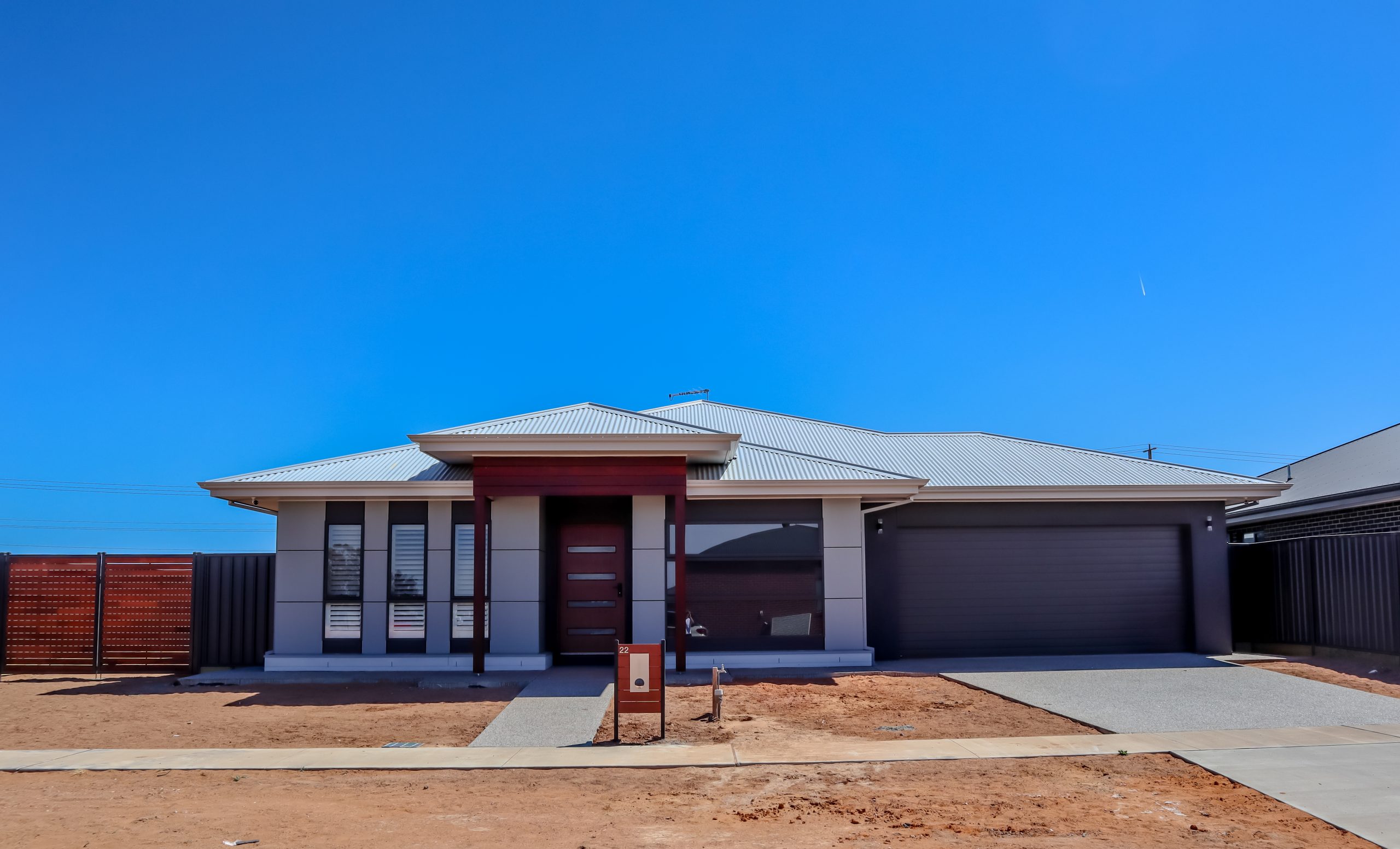 The Lot 44 Redwood Drive home design is a small family home, boasting timber showpieces at the front of the house. With the bright colour paint and dark trimming around the windows and carport, the entrance really pops and draws you in. Even the postbox matches the theme of the front entrance, drawing your eye to the beautiful front door entrance.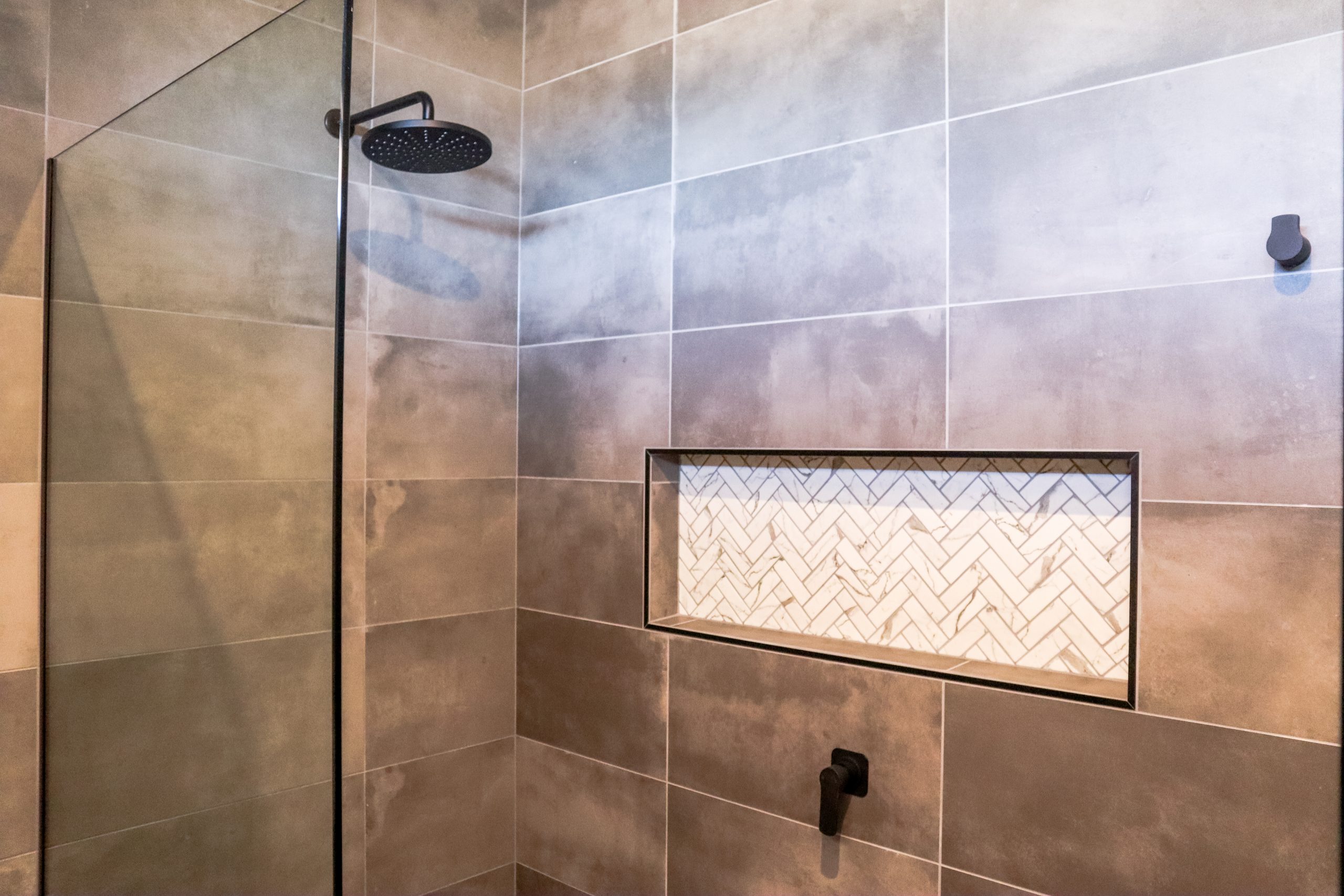 The inner home design is a mix of classic with a splash of modern, with bright white throughout the home this is definately a clean and vibrant home. The royal blue is also a standout in the kitchen, while black features such as handles, appliances, lighting and other elements make the home really stand out. The timber flooring and tiled bathroom are also statement pieces that make you look and take in the vibe.
Take a moment to walk through our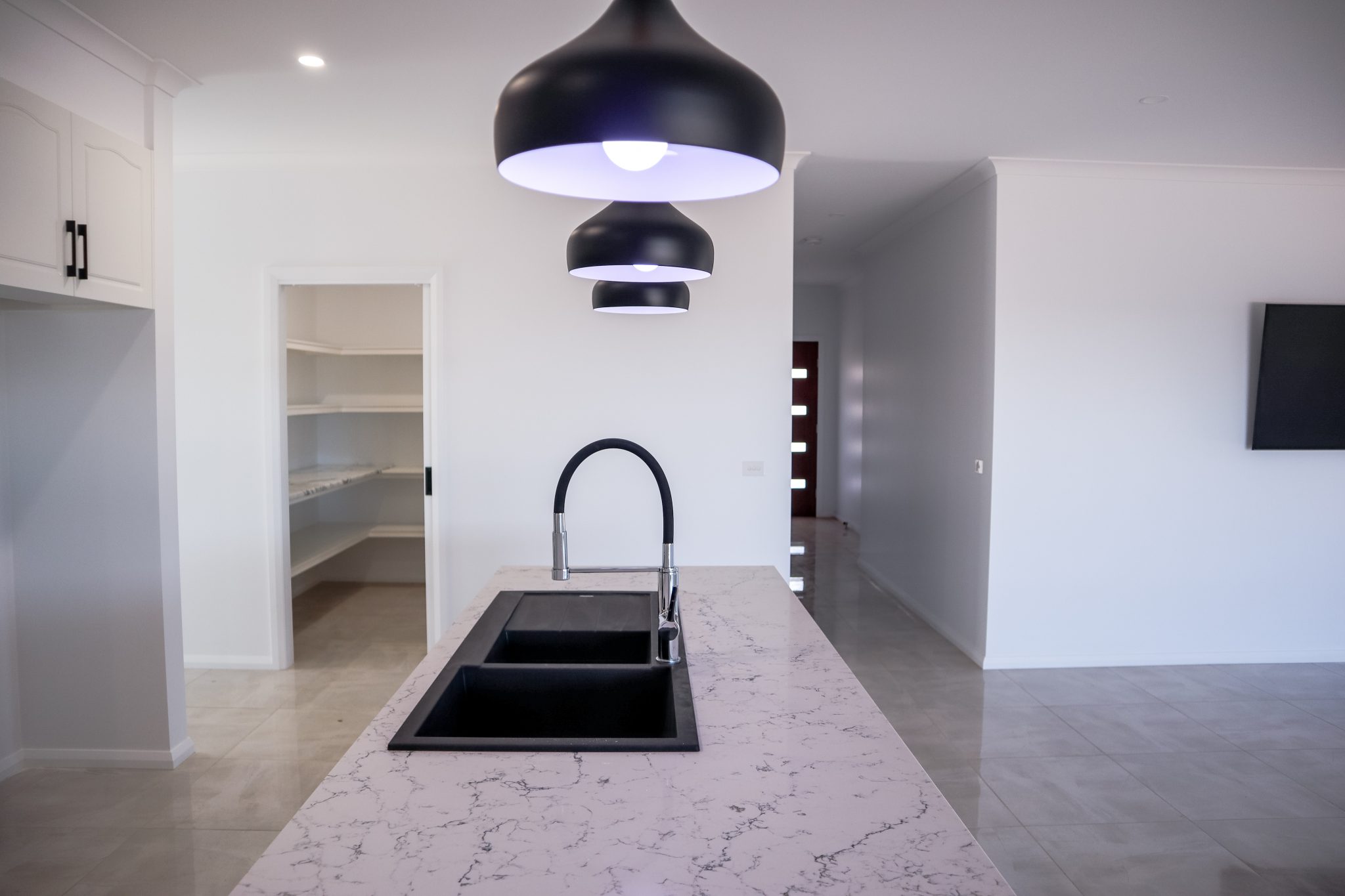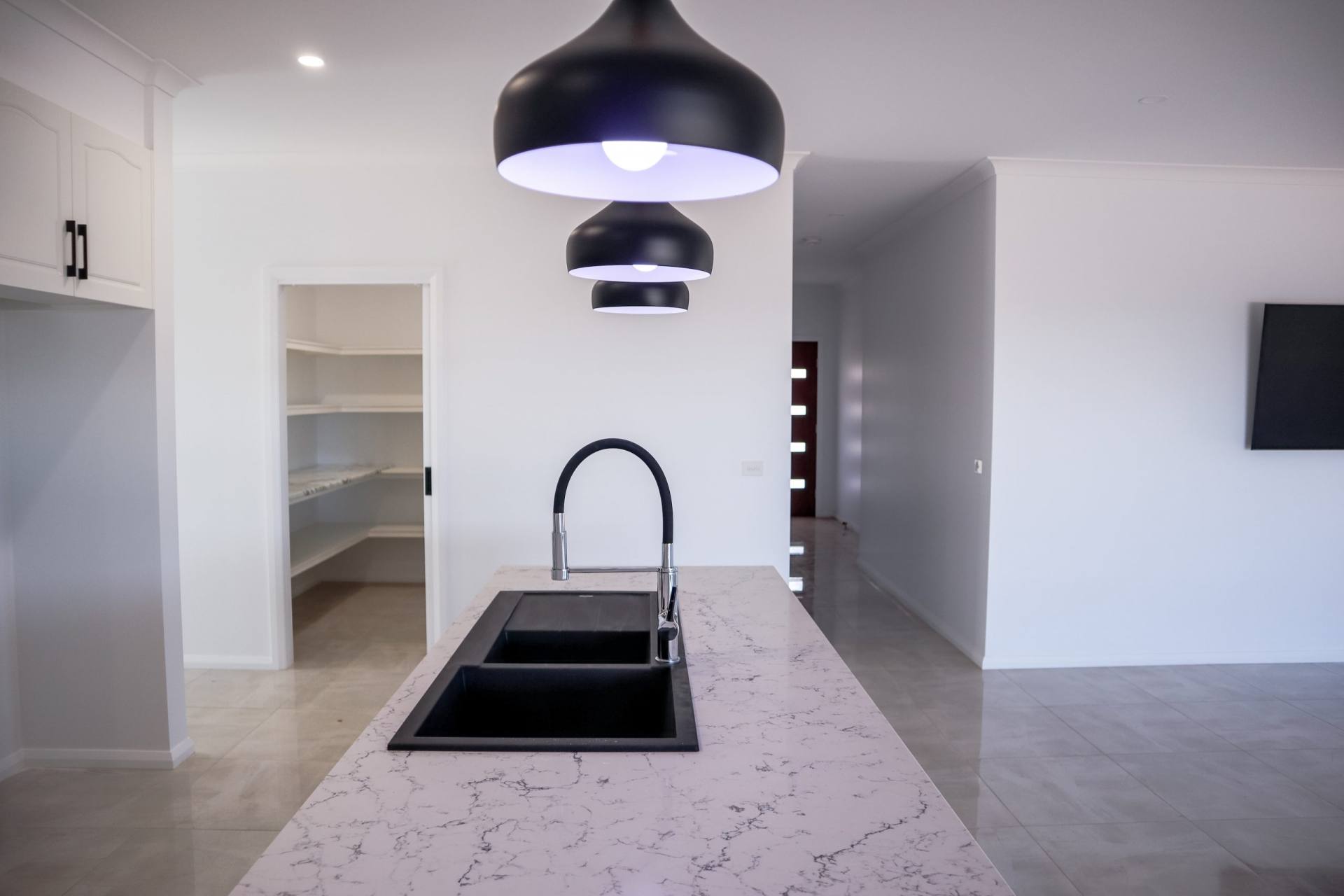 Check out the family friendly
Backyard & Entertainment Area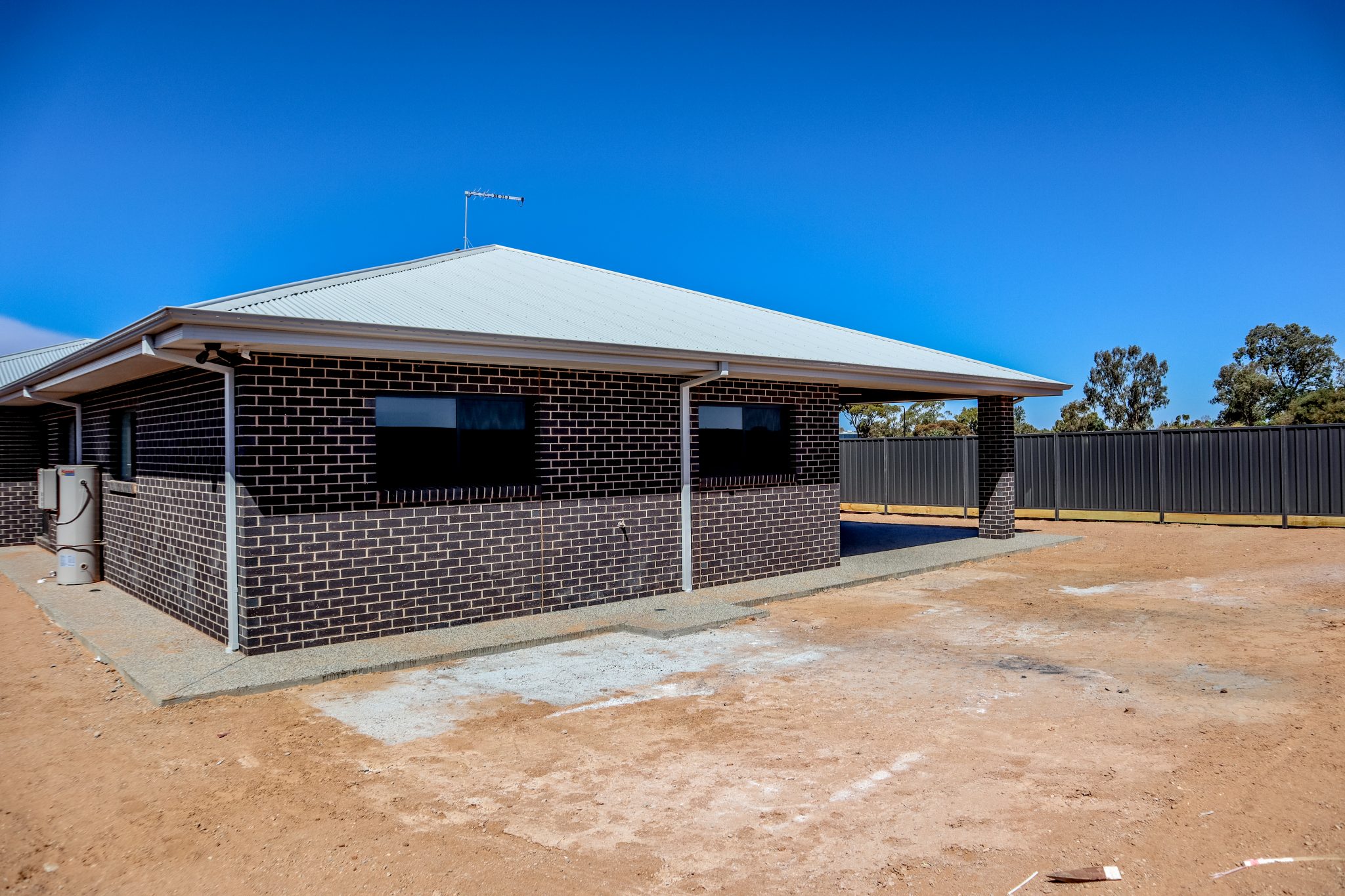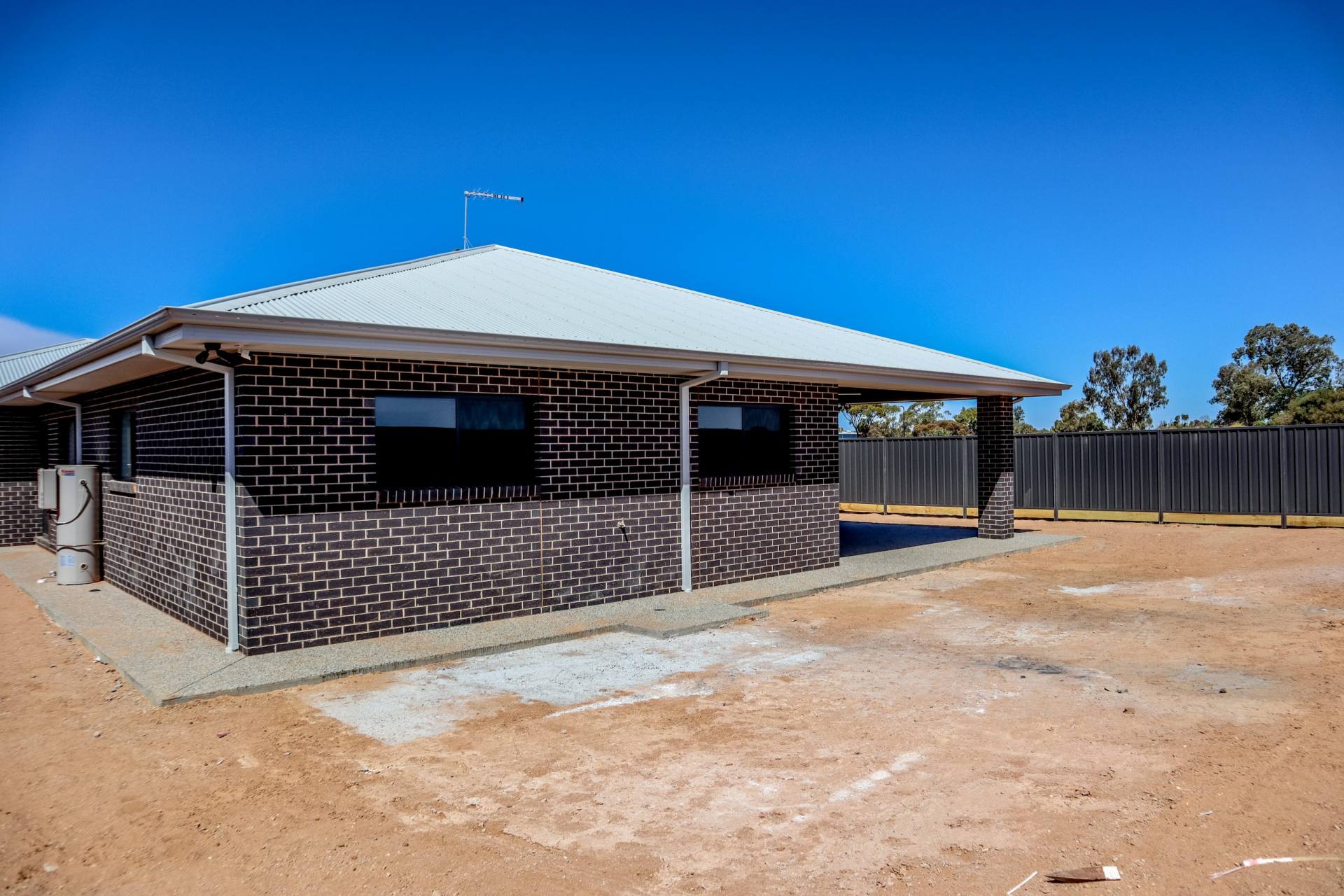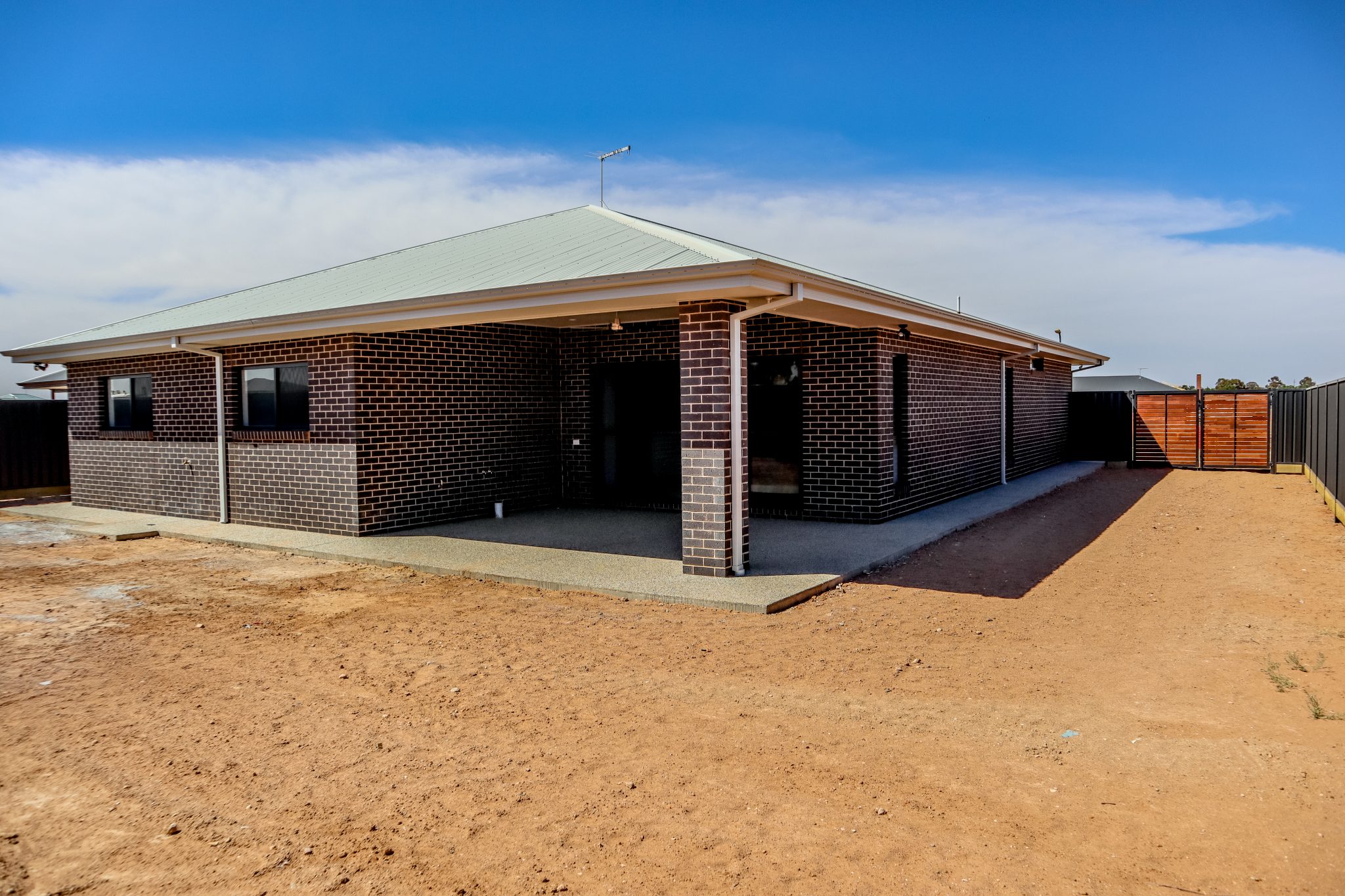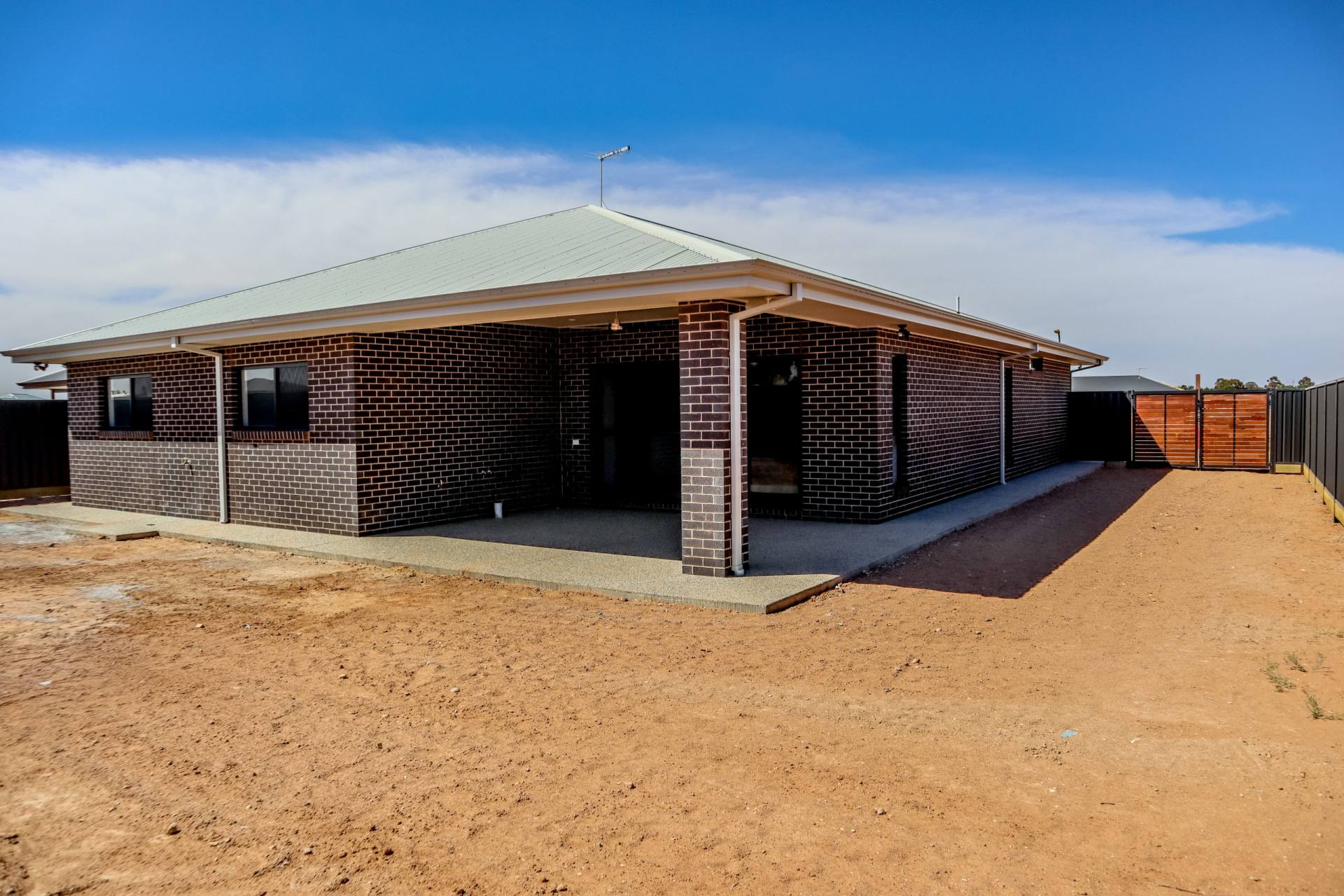 This small entertainment area is perfect for a young family that wants to sit outside and watch the kids play, or sit around and watch the TV while cooking on the BBQ. The side entrance is also an attractive element to what is normally a standard gate and there's plenty of room to drive in with a caravan or trailer.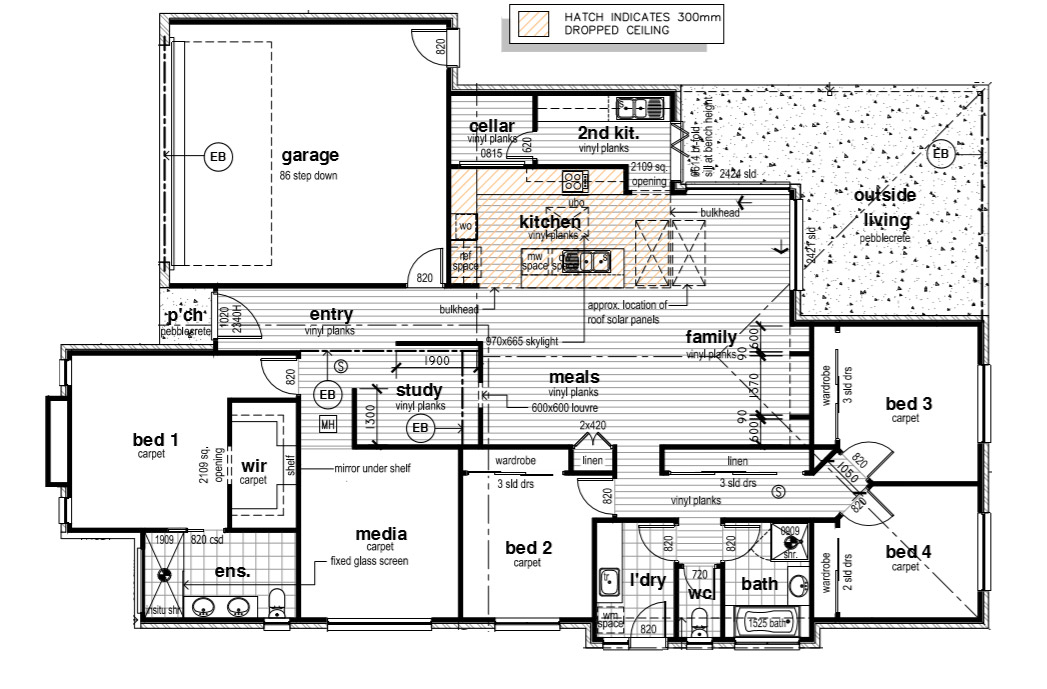 | | | | |
| --- | --- | --- | --- |
| 4 Bed | 2 Bath | 2 Garage | 1 Storey |
Residence

192.83 sqm

Porch

1.64 sqm

Outside Liv.

29.41 sqm

Garage

41.88 sqm

Total

265.76 sqm

-