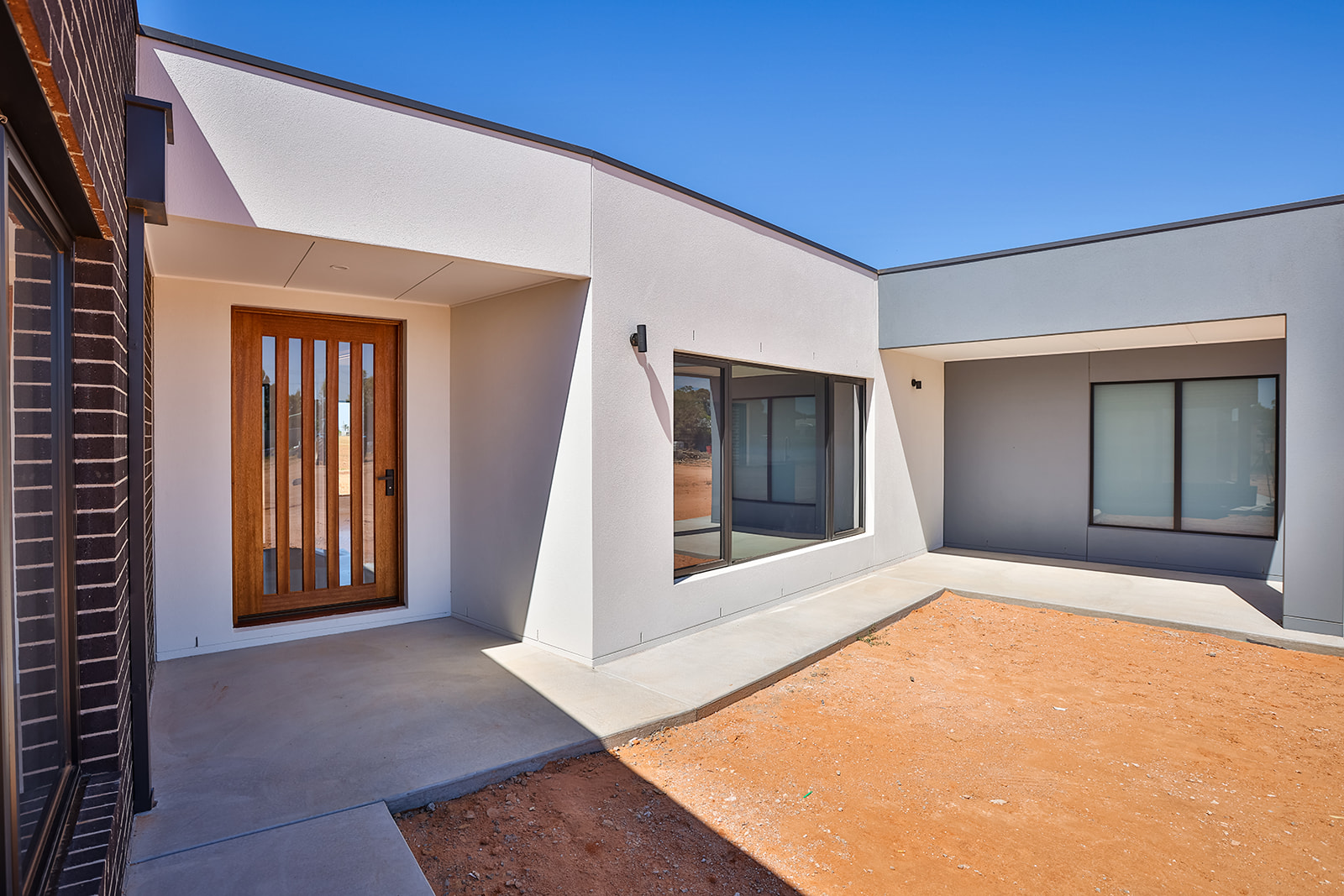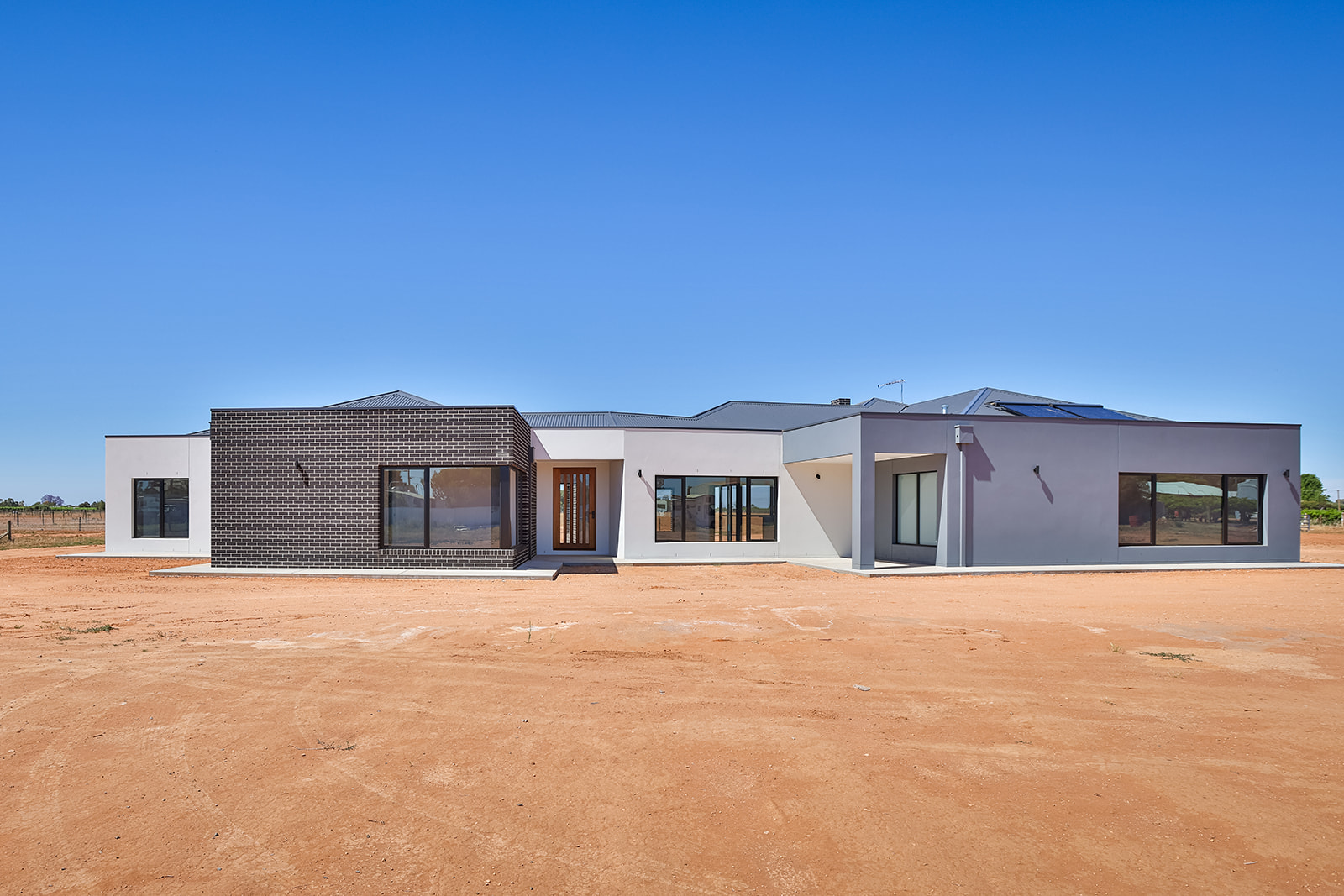 Our new residential home design at Mena Road is a stunning modern home. The facade is sharp, clean and bright with a range of different feature colours from the dark brickwork, white entrance and grey right feature. The house also features a very low roof line, which gives the house a more minimal and modern feel.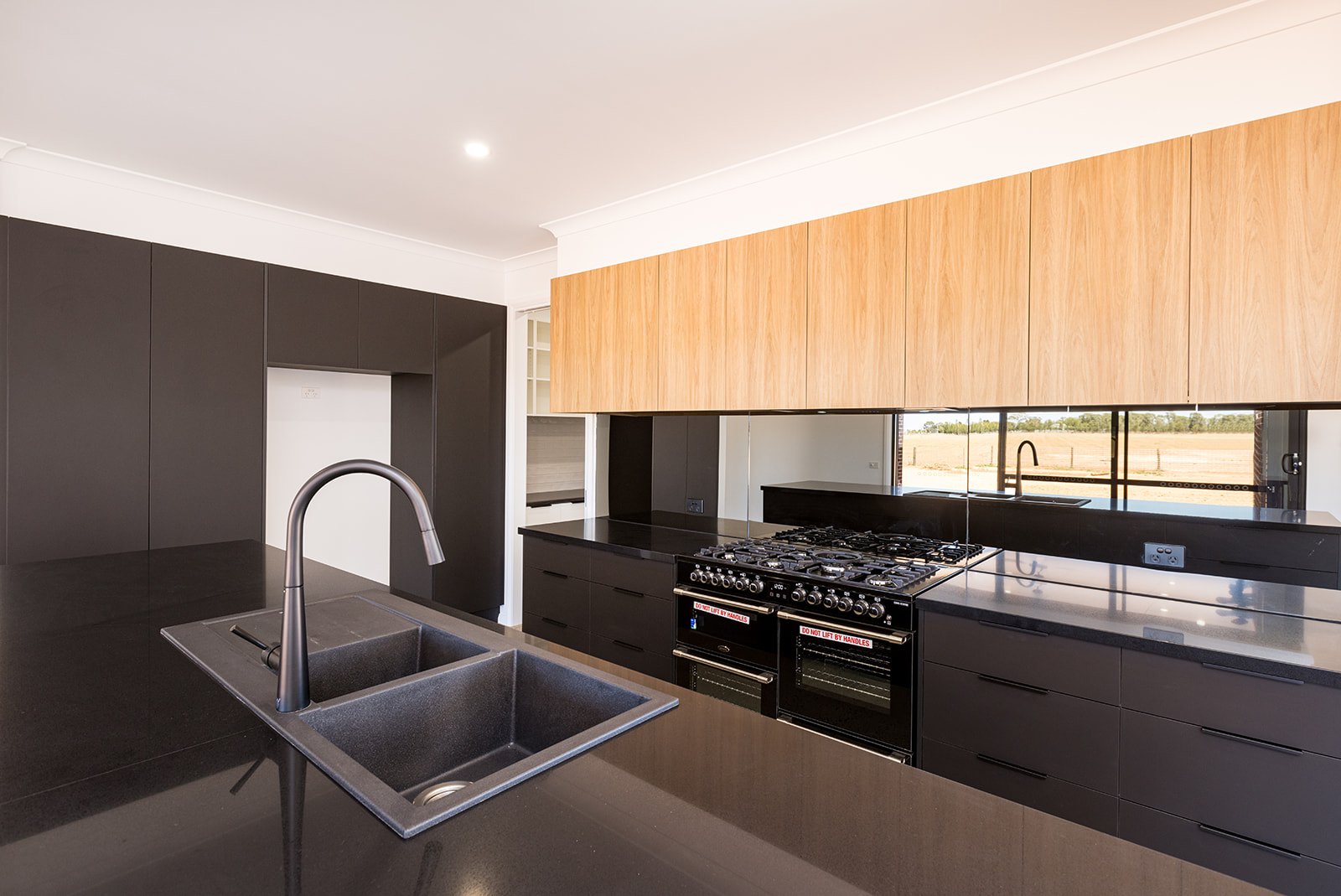 The inner home design continues with the same outside colour theme of dark black, what and natural tones throughout. Tapware and handles, along with appliances are black, while cabinetry in certain areas are timber styled to break up the white and blacks.
Take a moment to walk through our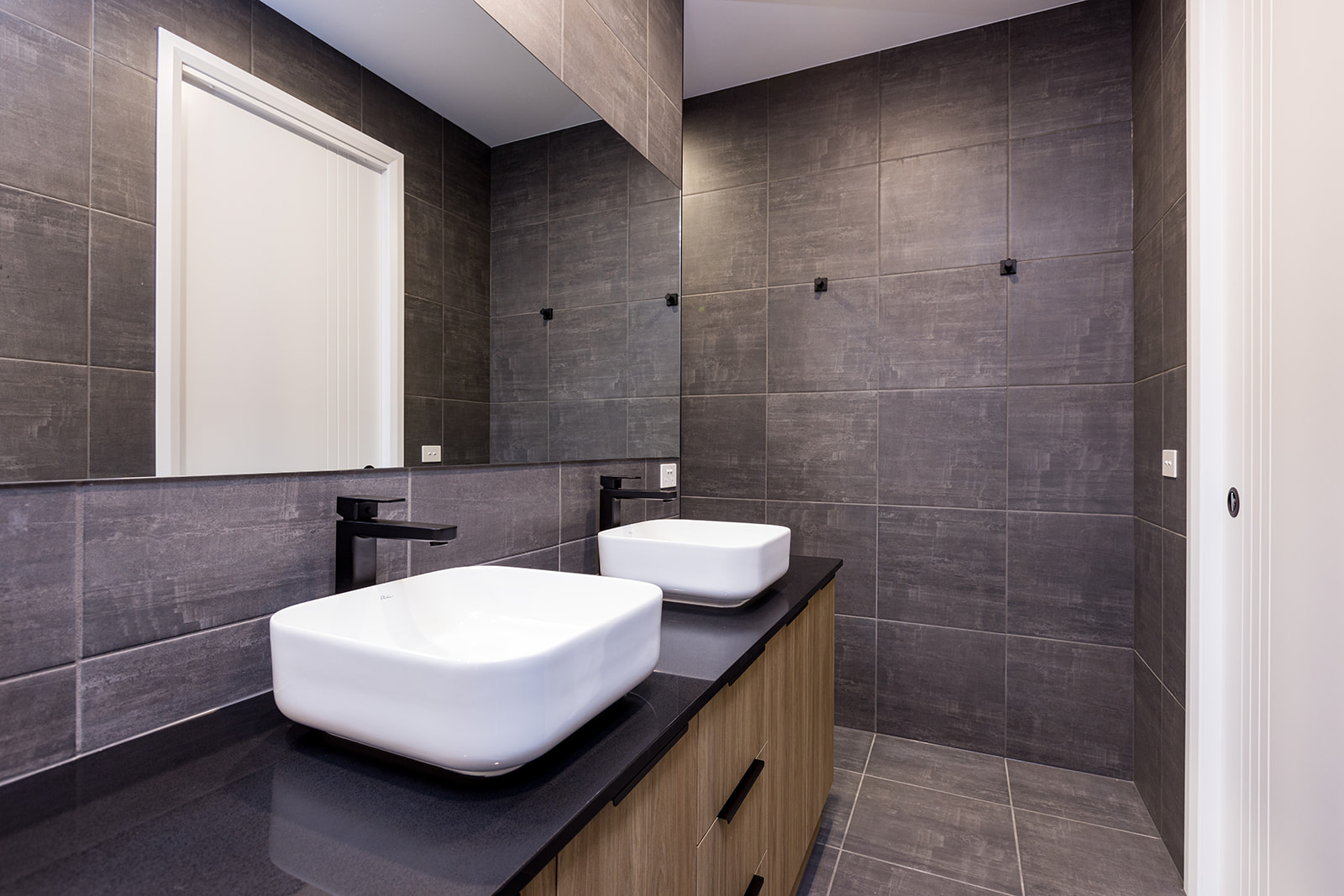 Check out the family friendly
Backyard & Entertainment Area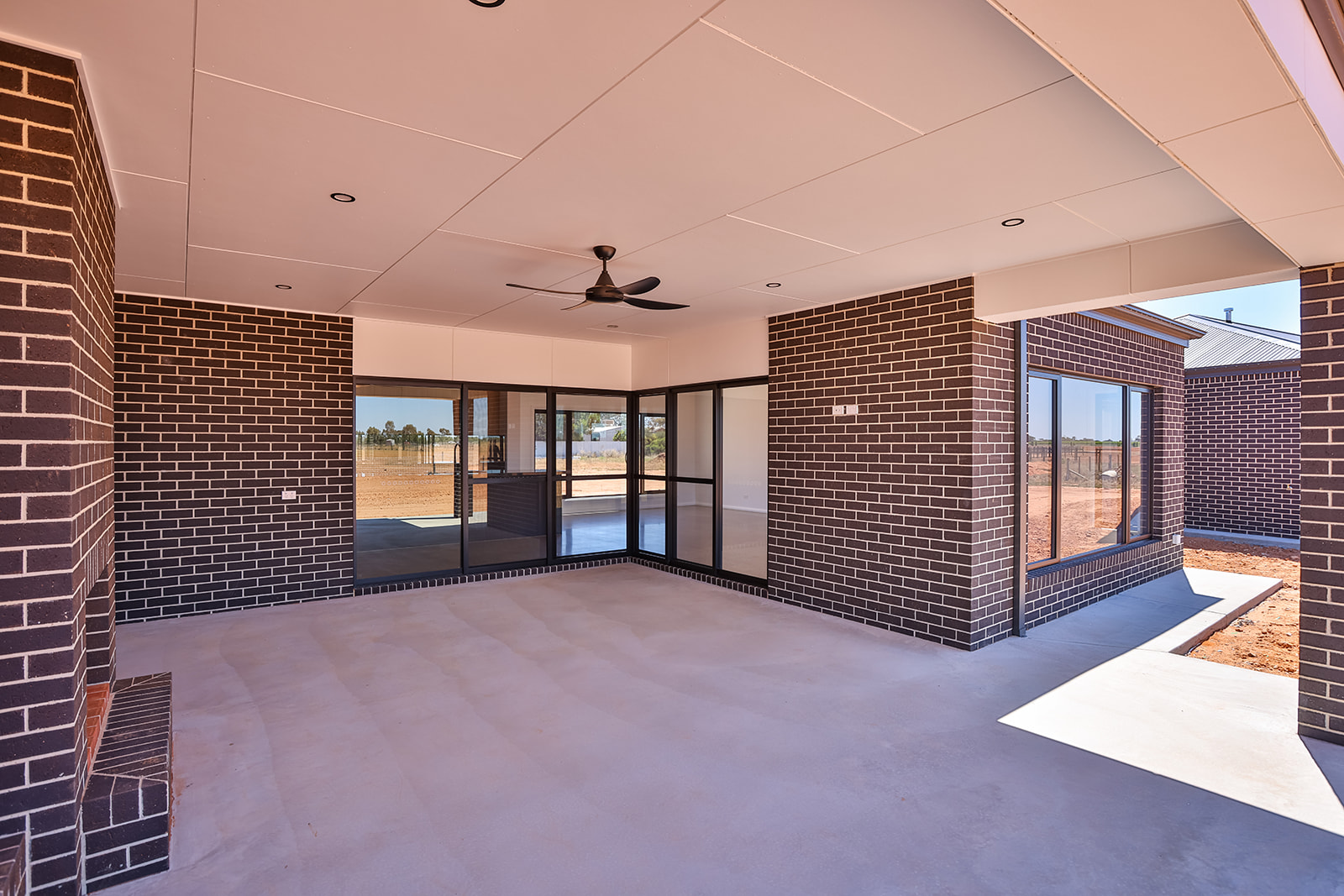 The outdoor entertainment area is large and expansive, with a beautiful fireplace to relax around on the older nights. There is also plenty of spake for Televisions, fridges and barbeques to be tucked away and neatly presented.