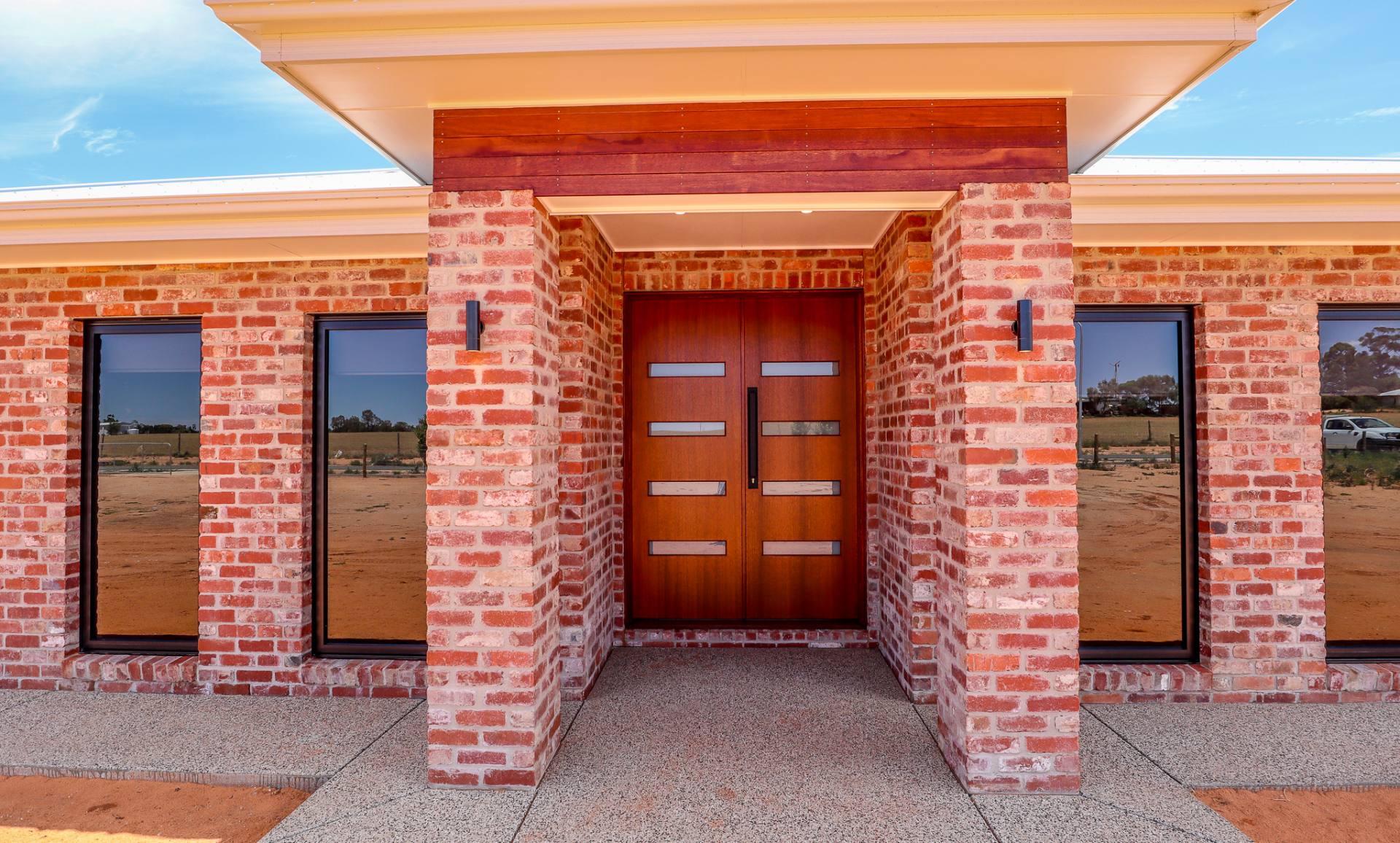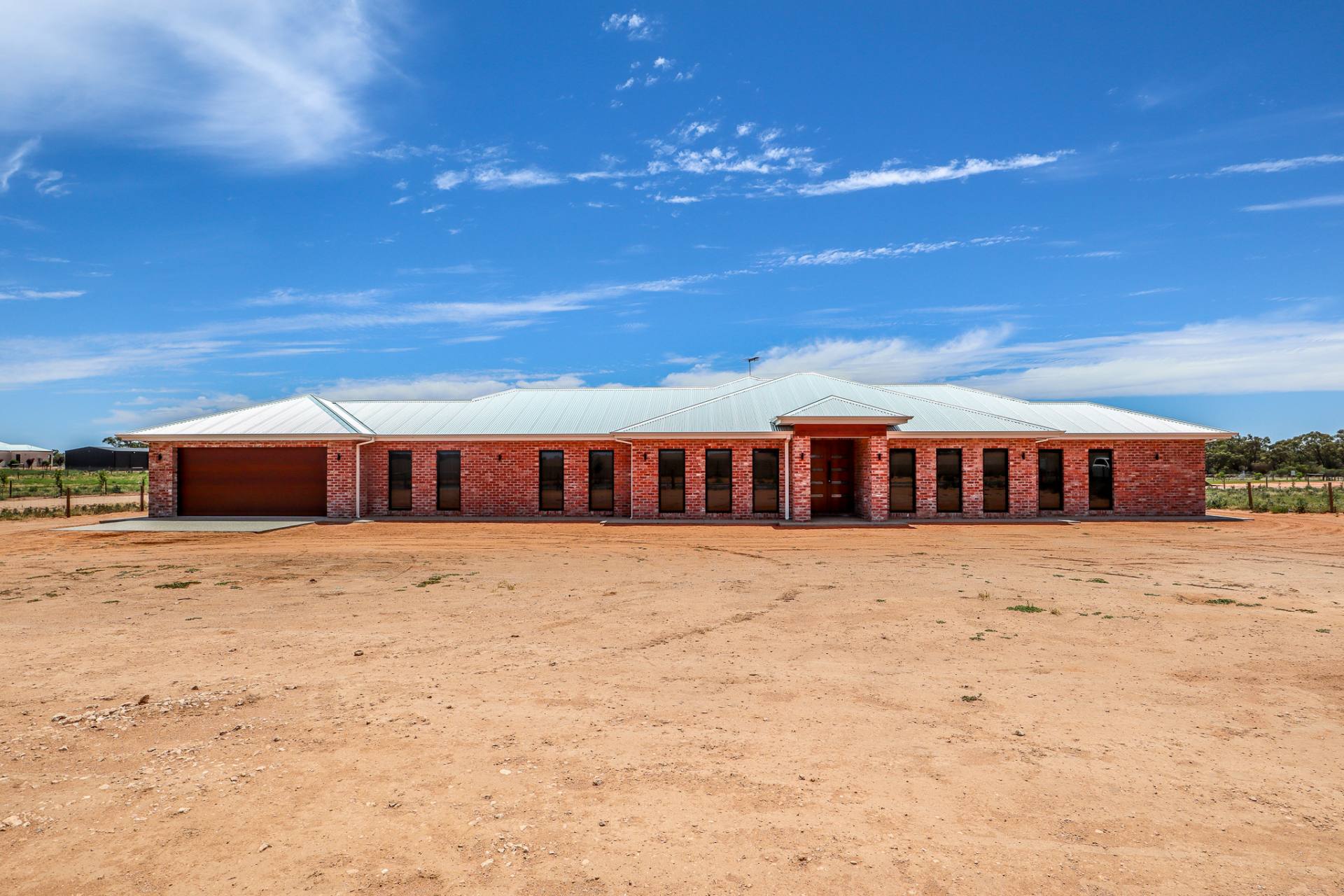 The new acreage style home design at Lot 7 Wurlong Drive is a beautiful home for the family, with plenty of space and a horizontal design to look out across the backyard.
The facade features the always stunning recycled brick, with black window trimming and a focal point of brick and polished timber, being the entreance.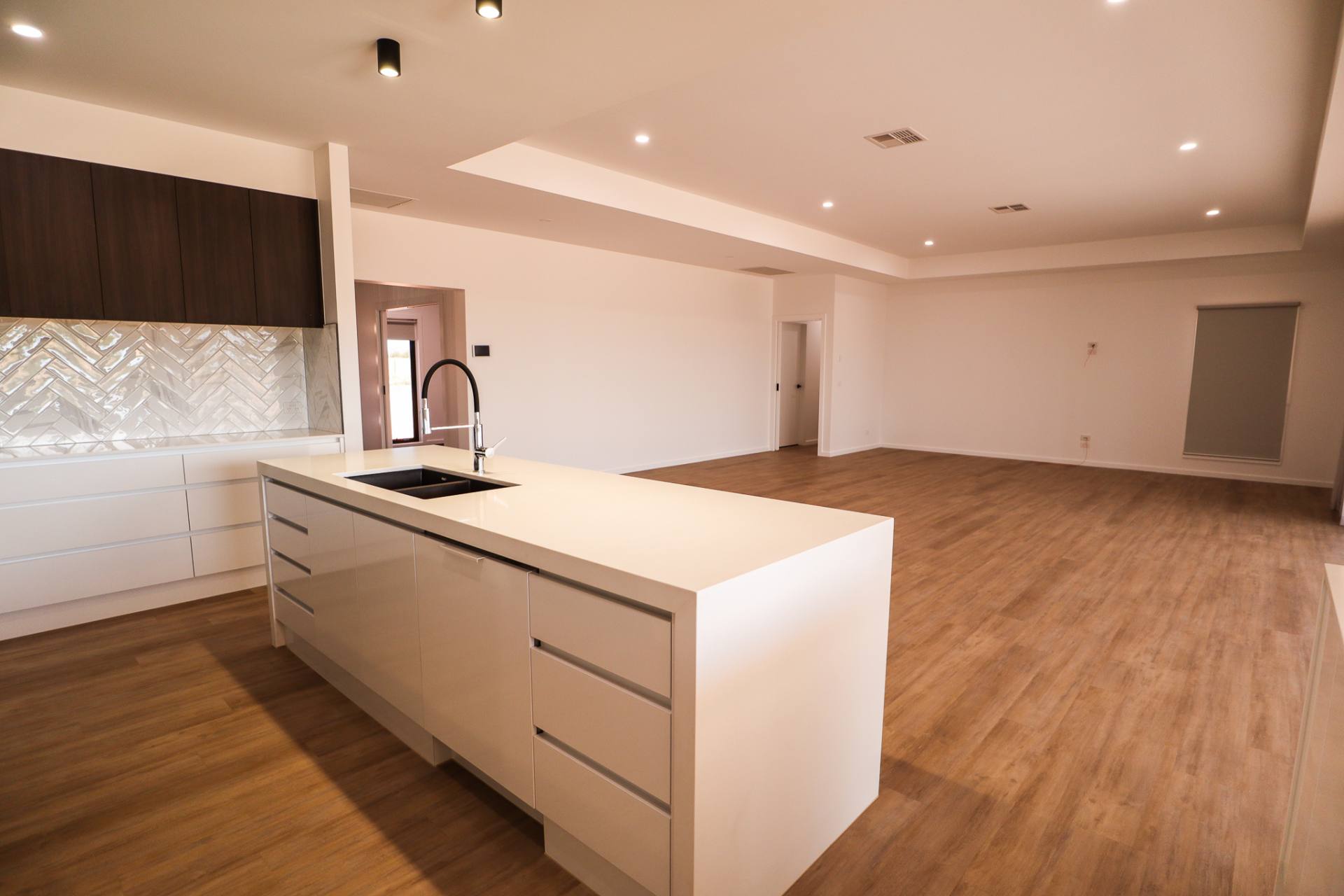 The inner home design is clean, sharp and has a very warm and welcoming feel to it. The walls and benchtops a a bright white which makes the features stand out such as sinks, window trims and other tapware and door handles.
Take a moment to walk through our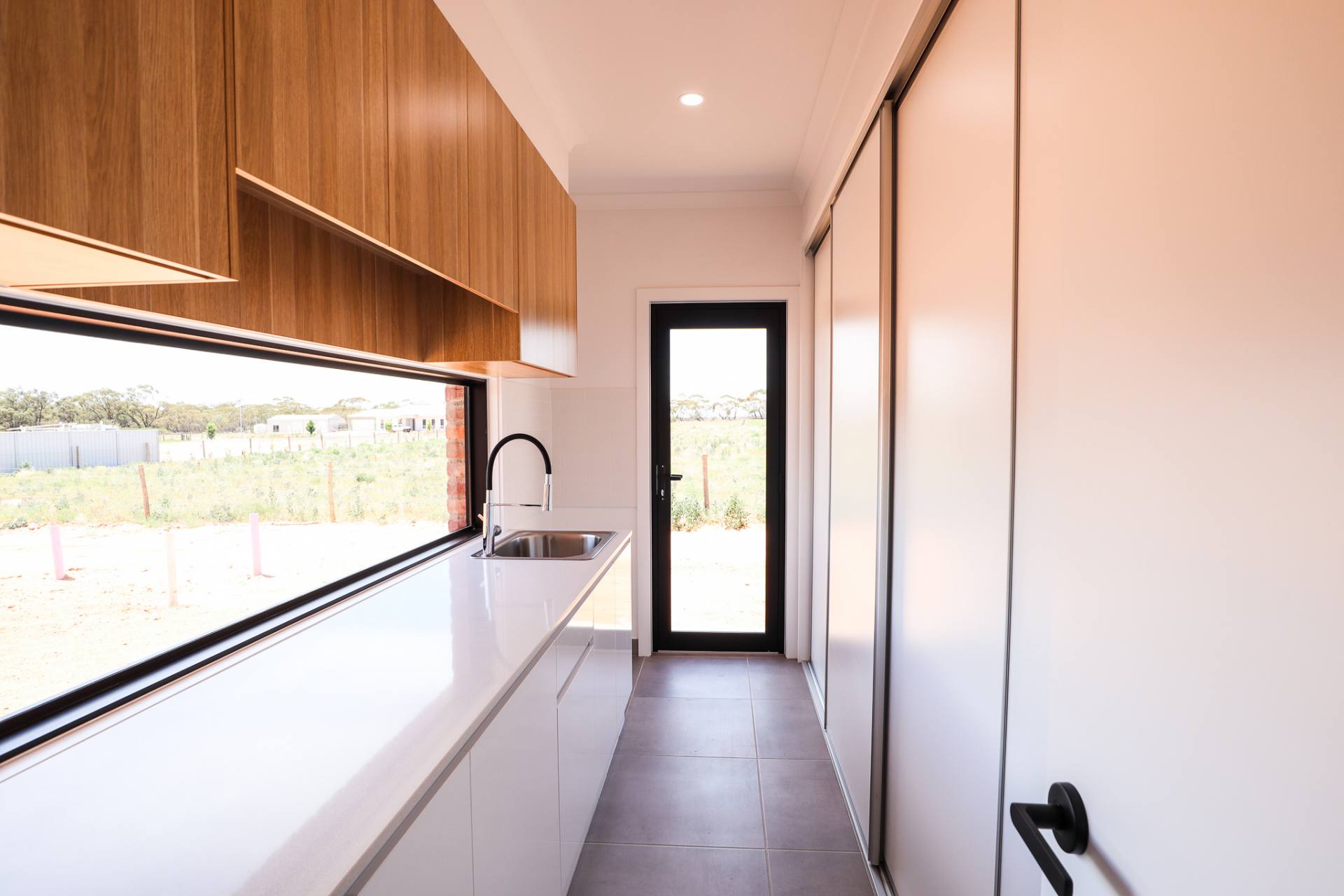 Check out the family friendly
Backyard & Entertainment Area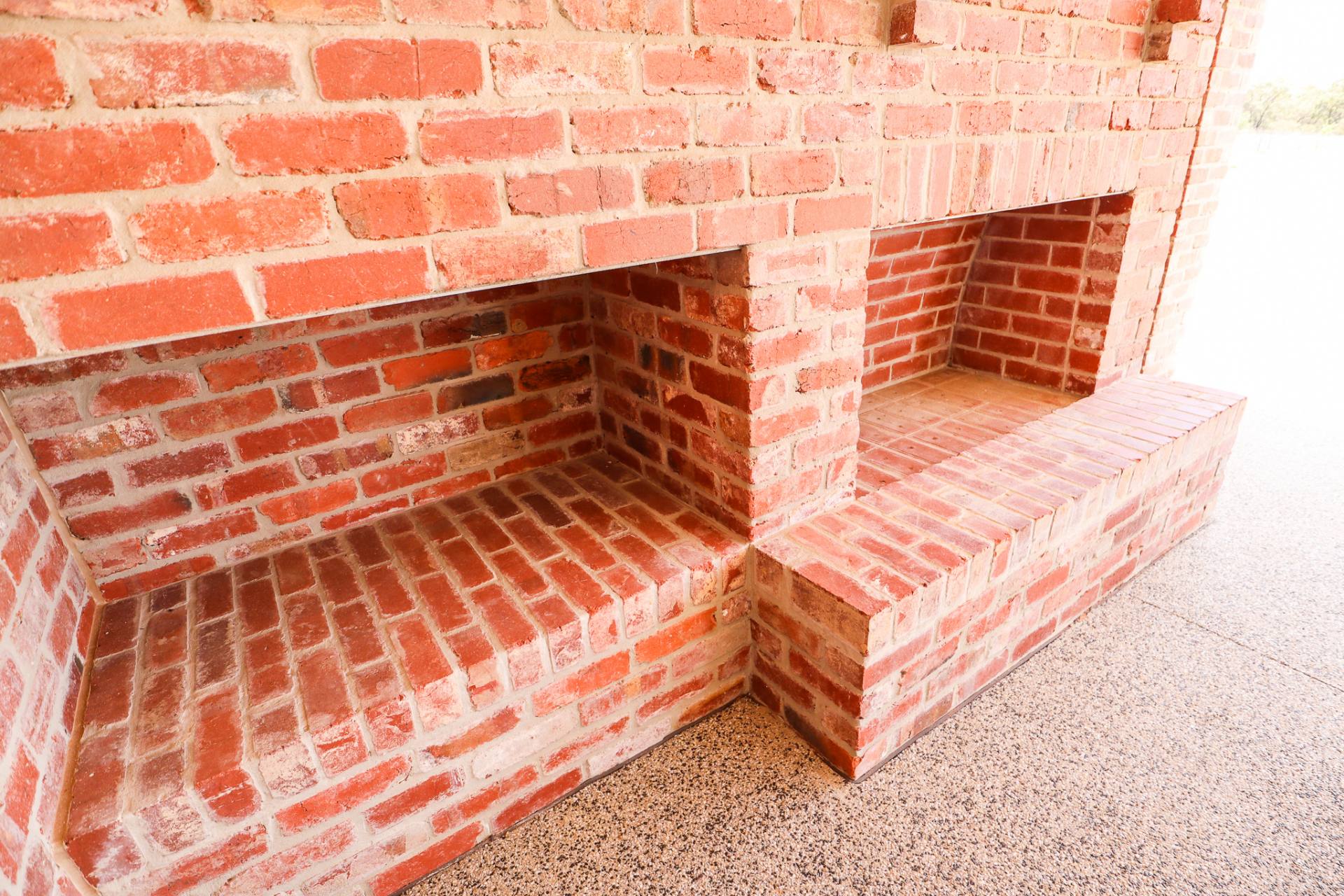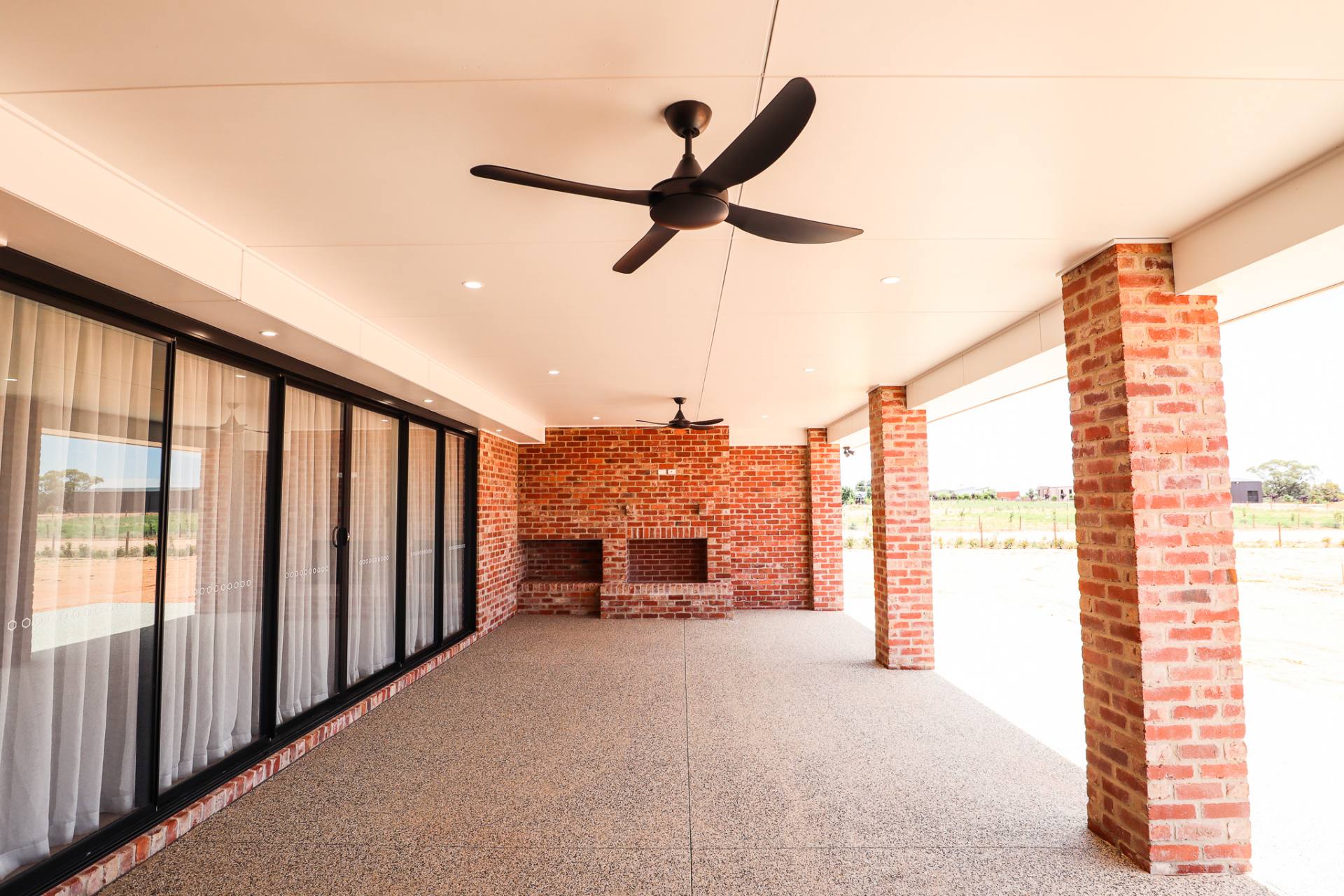 The backyard entertainment area is a wide and expansive area, with a pebblecrete flooring surface and a white rooftop, surrounded by recycled brick. The focal point of the entertainment area is definately the fireplace and TV area, along with the wide expansive opening to the rest of the backyard.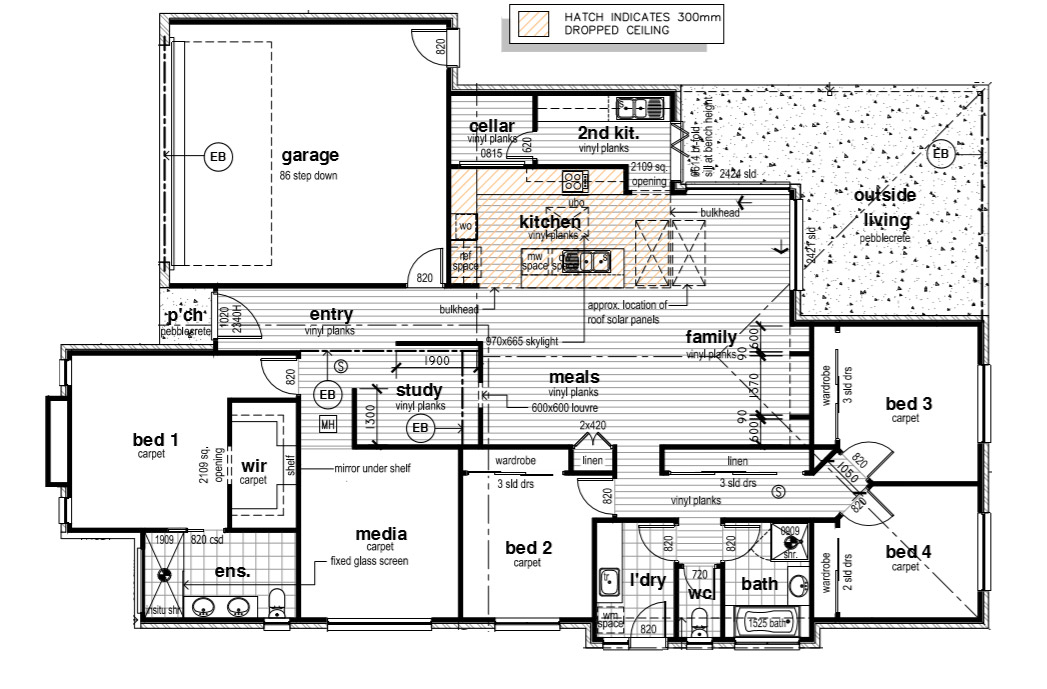 | | | | |
| --- | --- | --- | --- |
| 4 Bed | 2 Bath | 2 Garage | 1 Storey |
Residence

192.83 sqm

Porch

1.64 sqm

Outside Liv.

29.41 sqm

Garage

41.88 sqm

Total

265.76 sqm

-