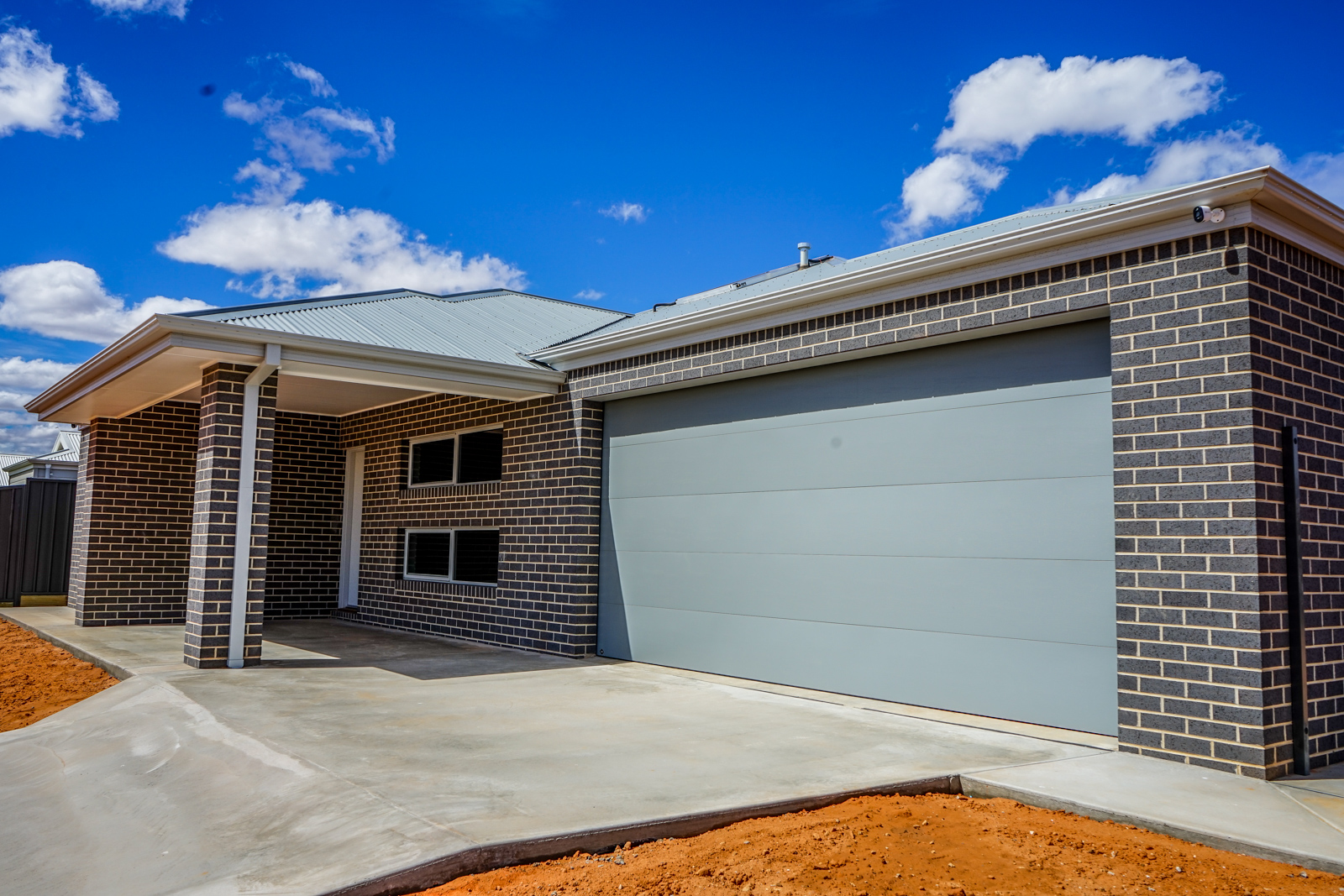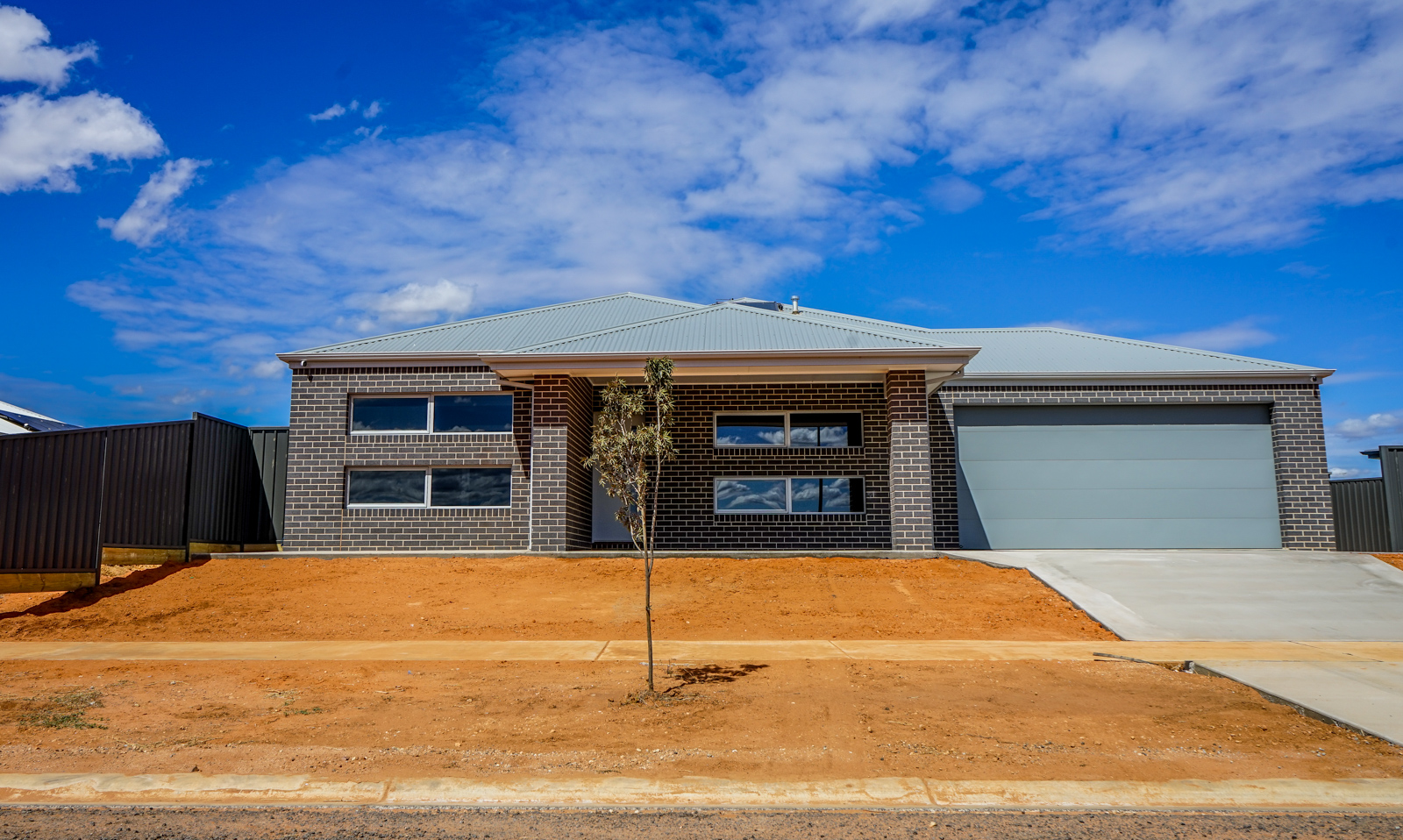 Our new residential home design at Lot 42 Livingstone Drive is a lovely modern home, full of bright whites, black features and plenty of style to boot.
The facade features a dark brik, with a clean navy coloured garage door, surrounded by white features such as the front door entrance, piping and window trimming, all tying together to create a beautifully designed home.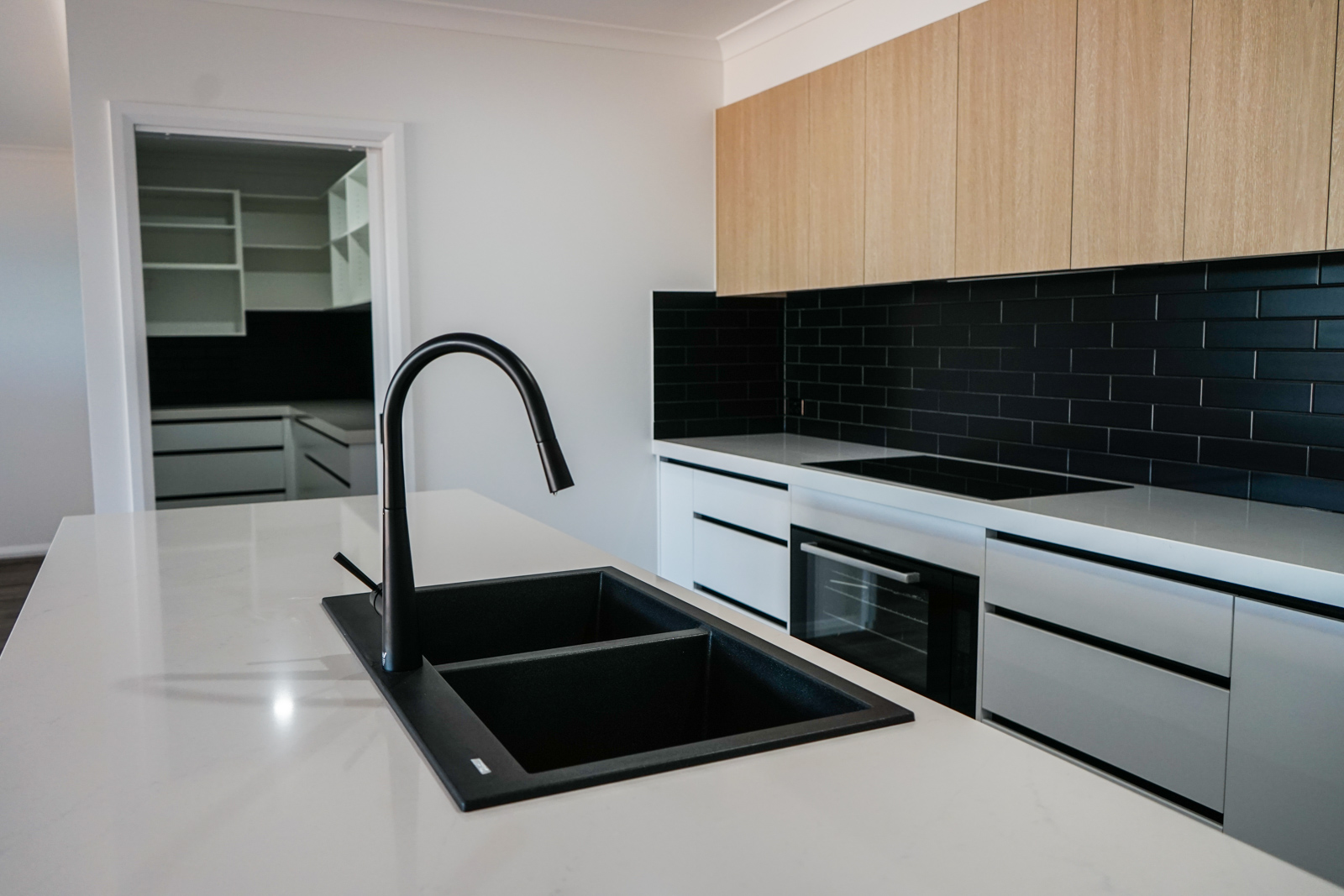 Inside the home, the design is both bright and modern, with features of black littered throughout the house. The flooring is a dark wooden styled floor, surrounded by big bright walls really makes the house pop. 
Other rooms throughout the house such as butler pantry, bathrooms and more, all feature some styling from tiling, benchtops, to tapware and cabinetry.
Take a moment to walk through our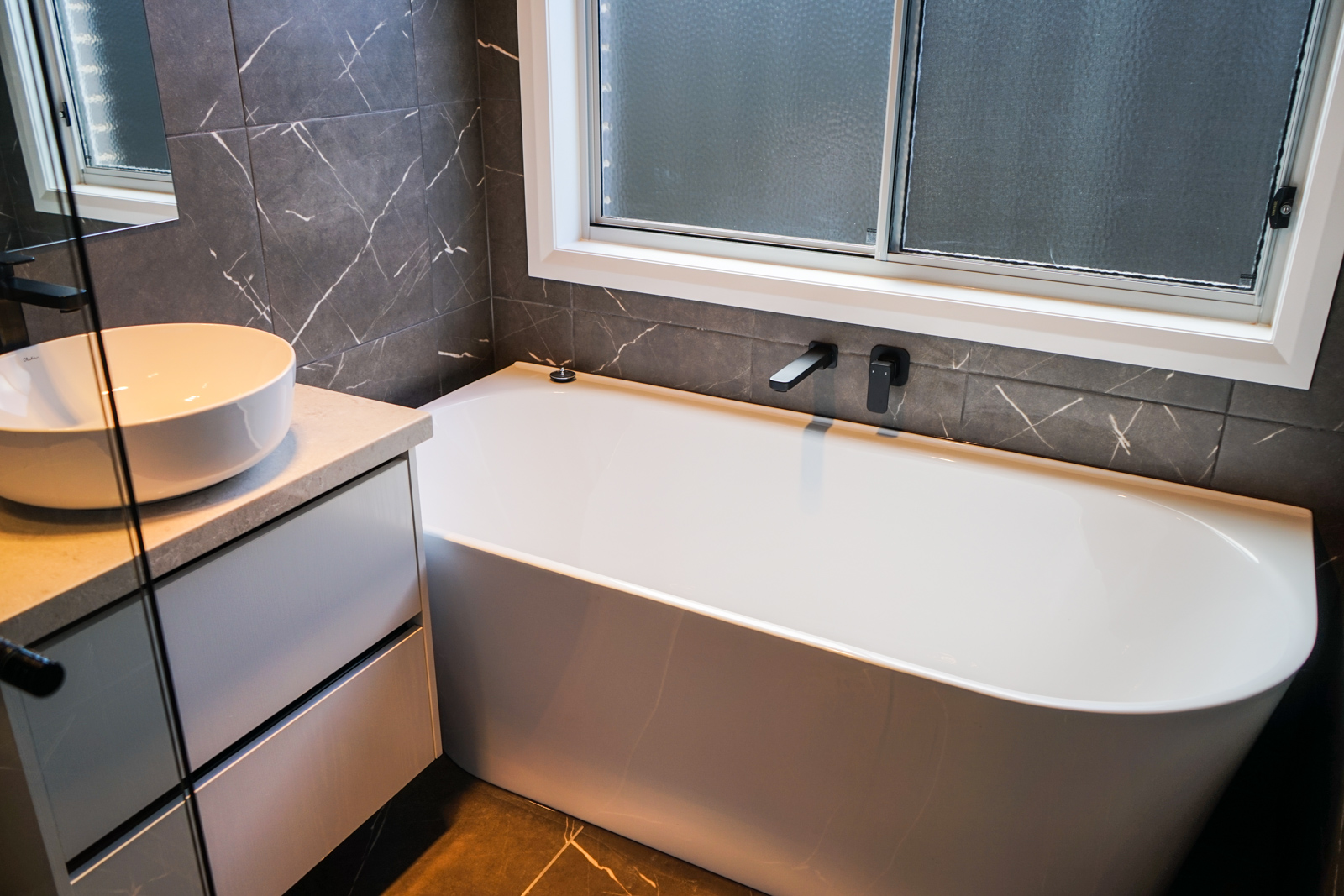 Check out the family friendly
Backyard & Entertainment Area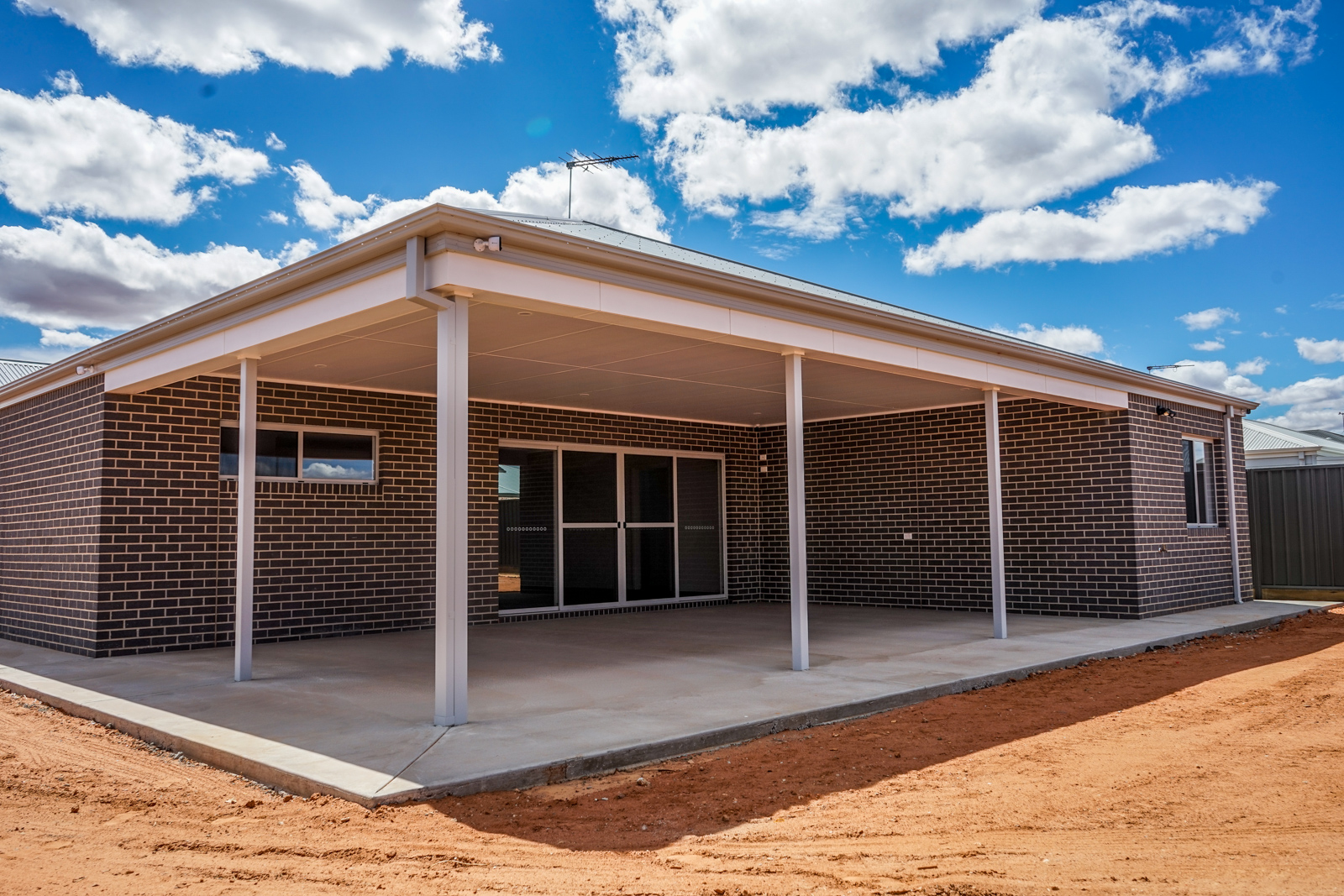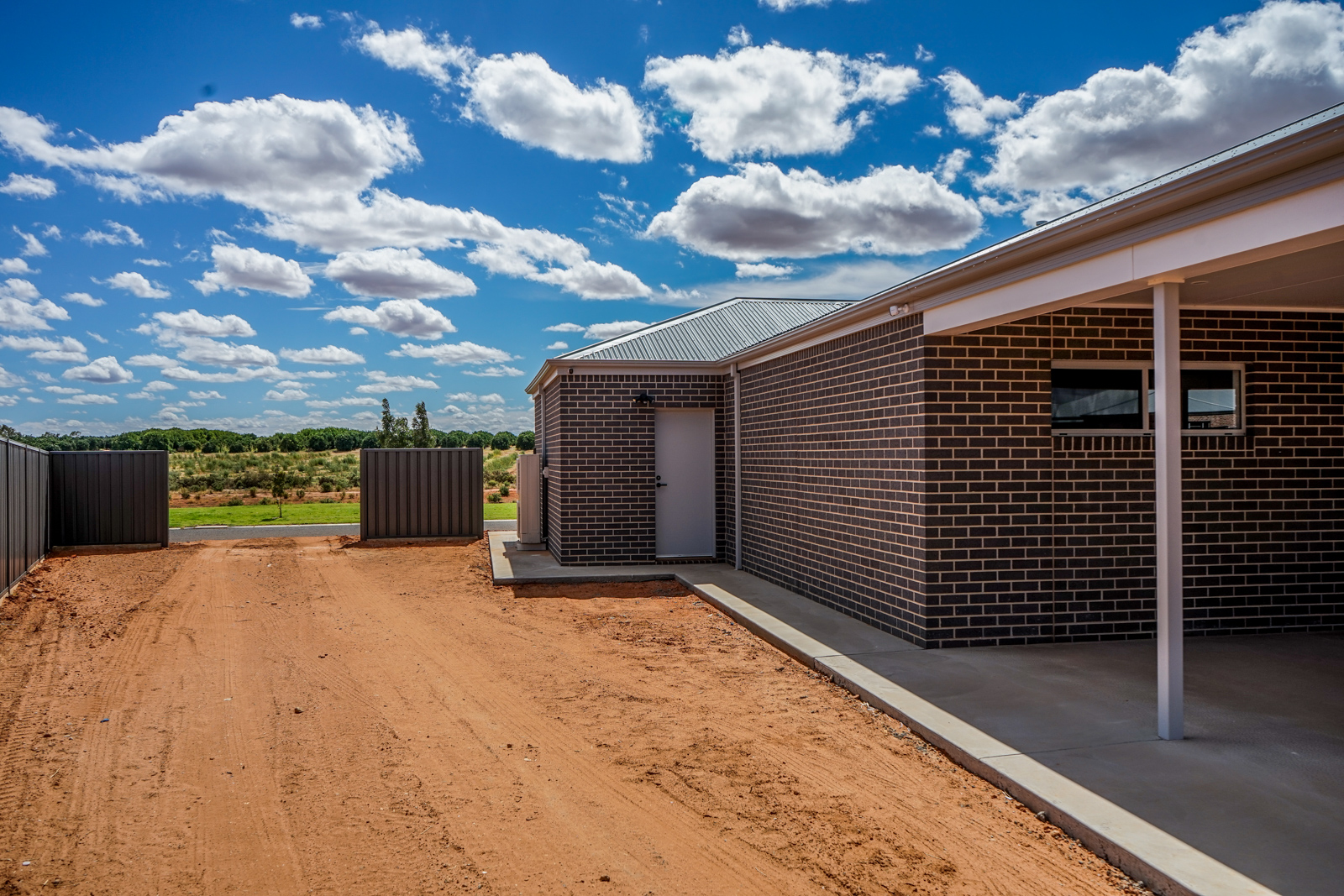 The outdoor enterainment area is wide and expansive, with plenty of room for dining out and relaxing. There's plenty of room for an outdoor television, fridges and bbqs.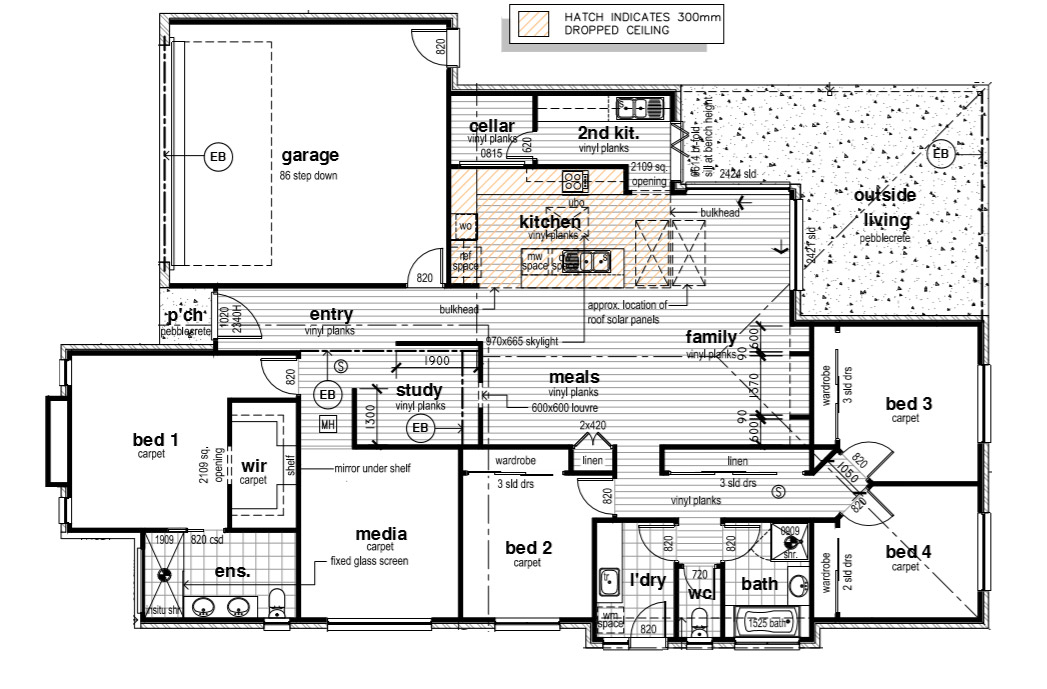 | | | | |
| --- | --- | --- | --- |
| 4 Bed | 2 Bath | 2 Garage | 1 Storey |
Residence

192.83 sqm

Porch

1.64 sqm

Outside Liv.

29.41 sqm

Garage

41.88 sqm

Total

265.76 sqm

-