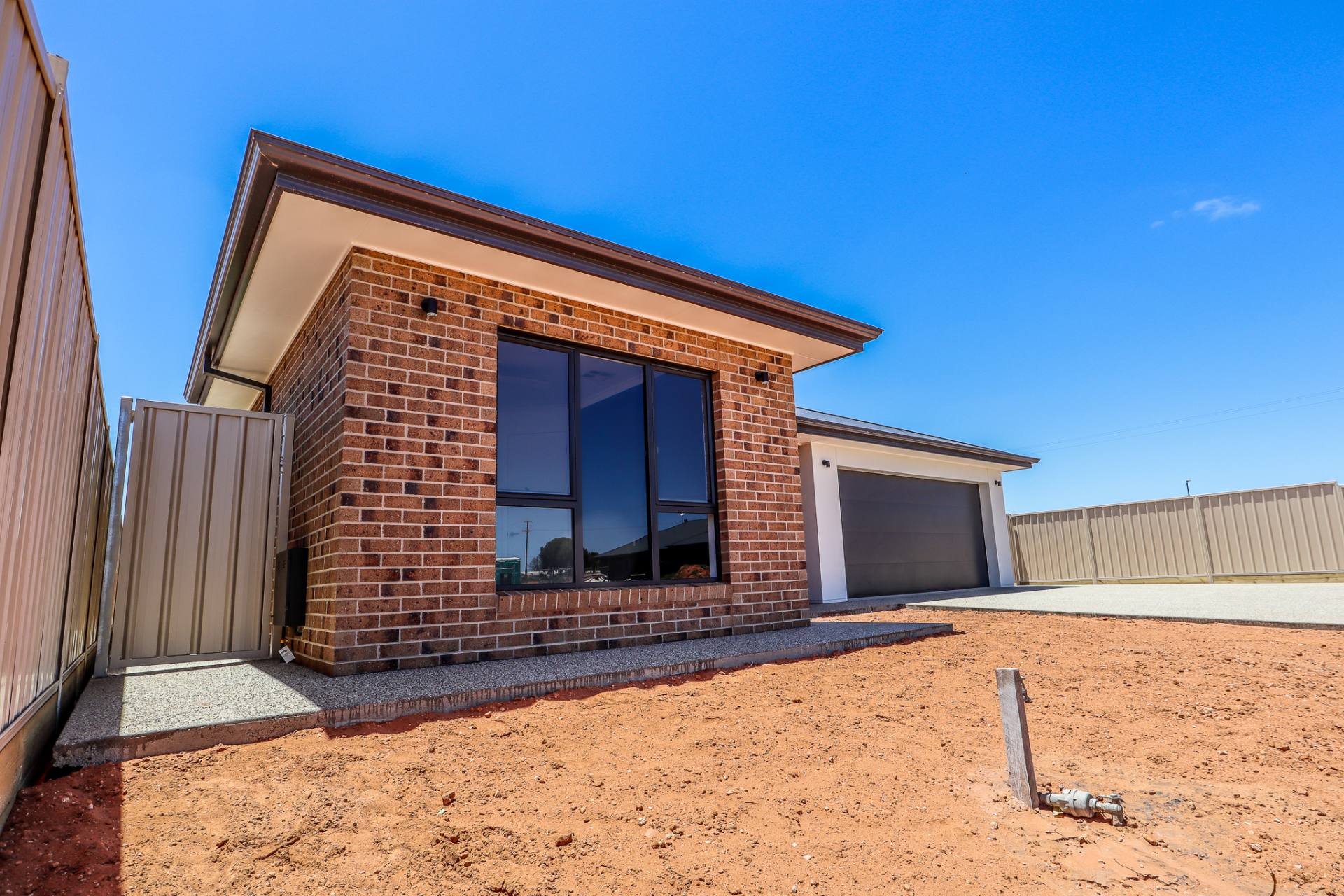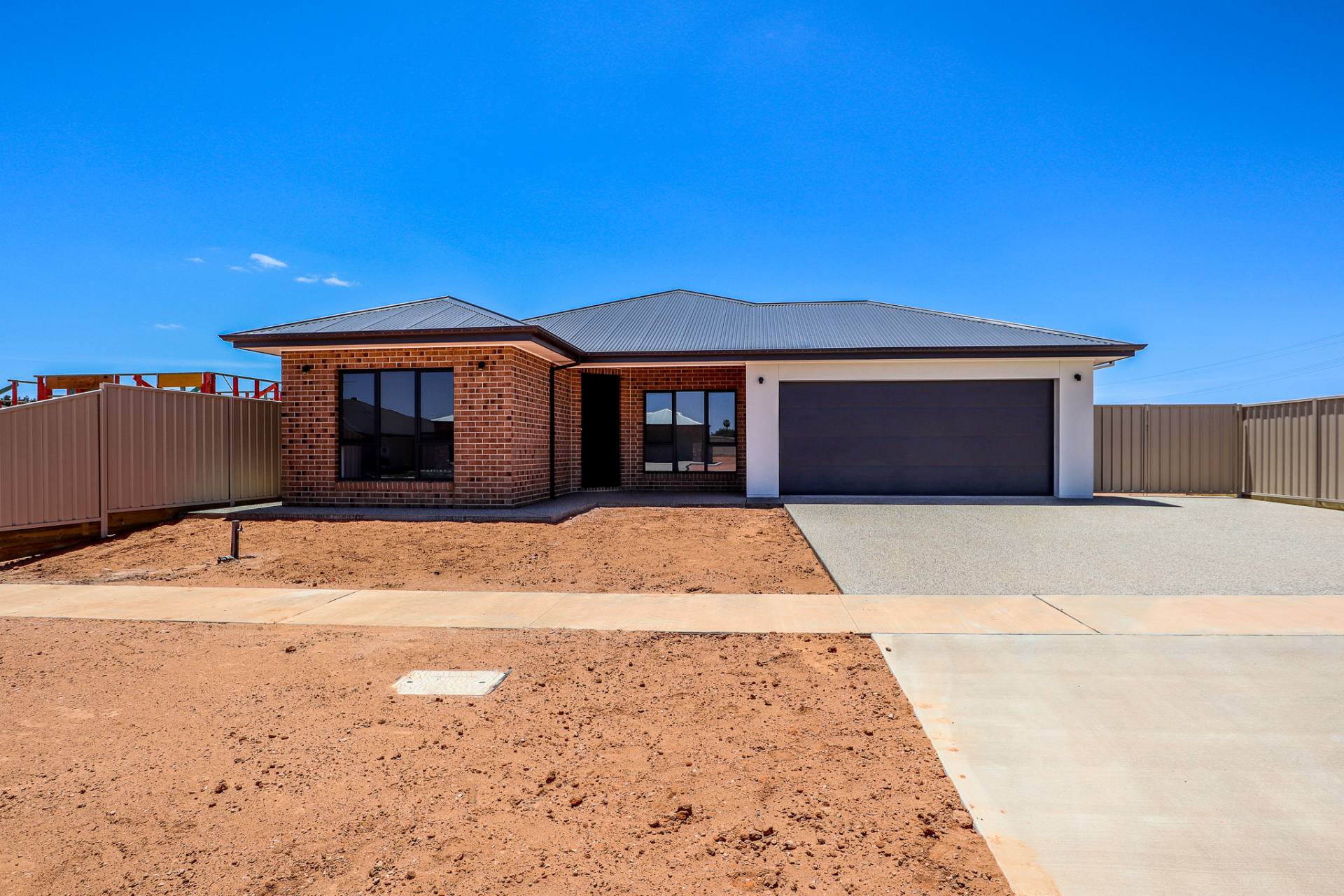 Our new home builders have created a beautiful home at Lot 33 Milan, with a beautiful facade featuring a unique brick pattern and bright white in certain areas to stand out. The roof and garage door, along with the main entry doorway and window trimming all have a dark grey/black to them which makes the rest of the house design really stand out.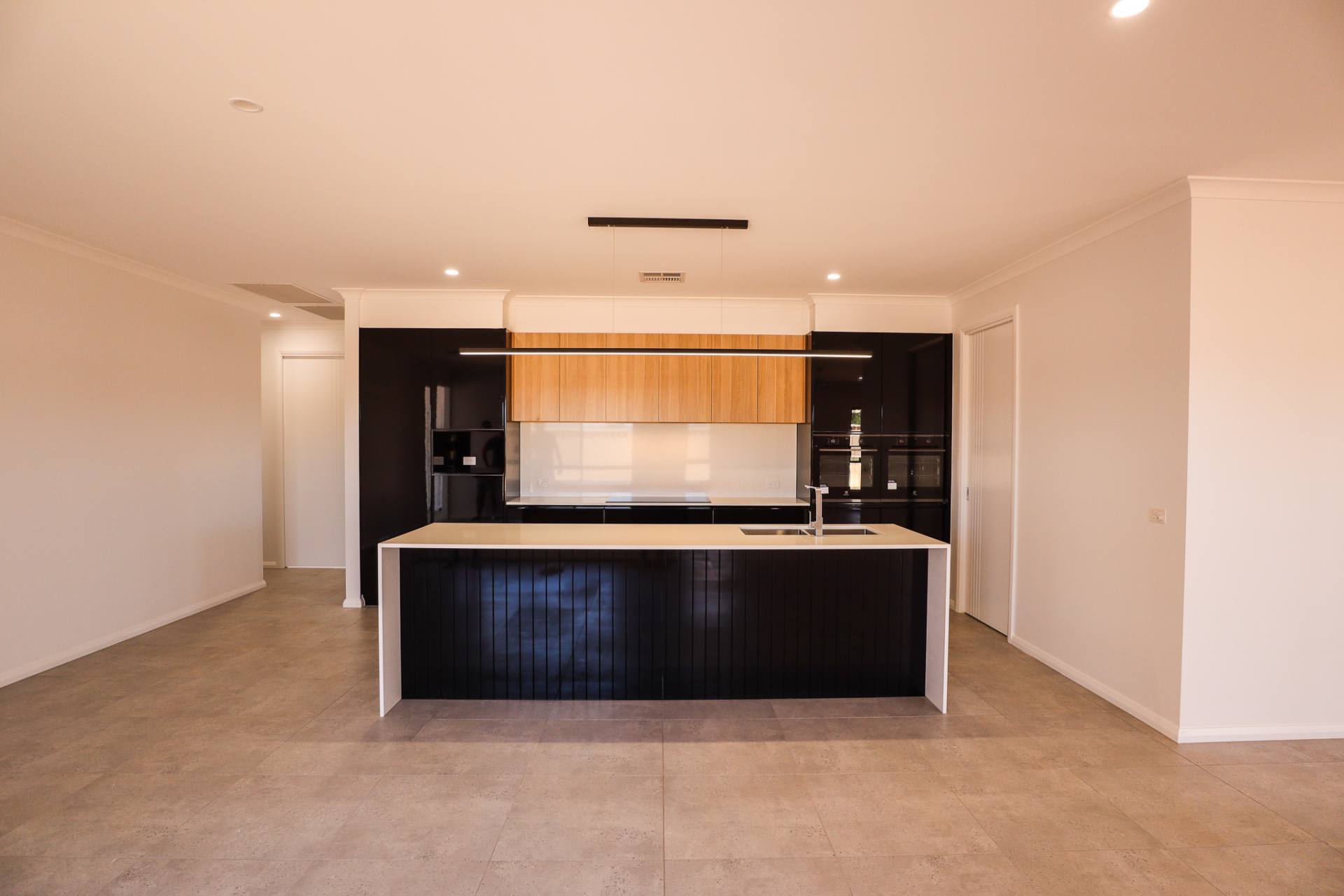 The inner home design is both bright and welcoming, featuring natural colours from the floor tiling, to the dark features through the home such as the appliances, kitchen bench and other small black features throughout the home design.
Take a moment to walk through our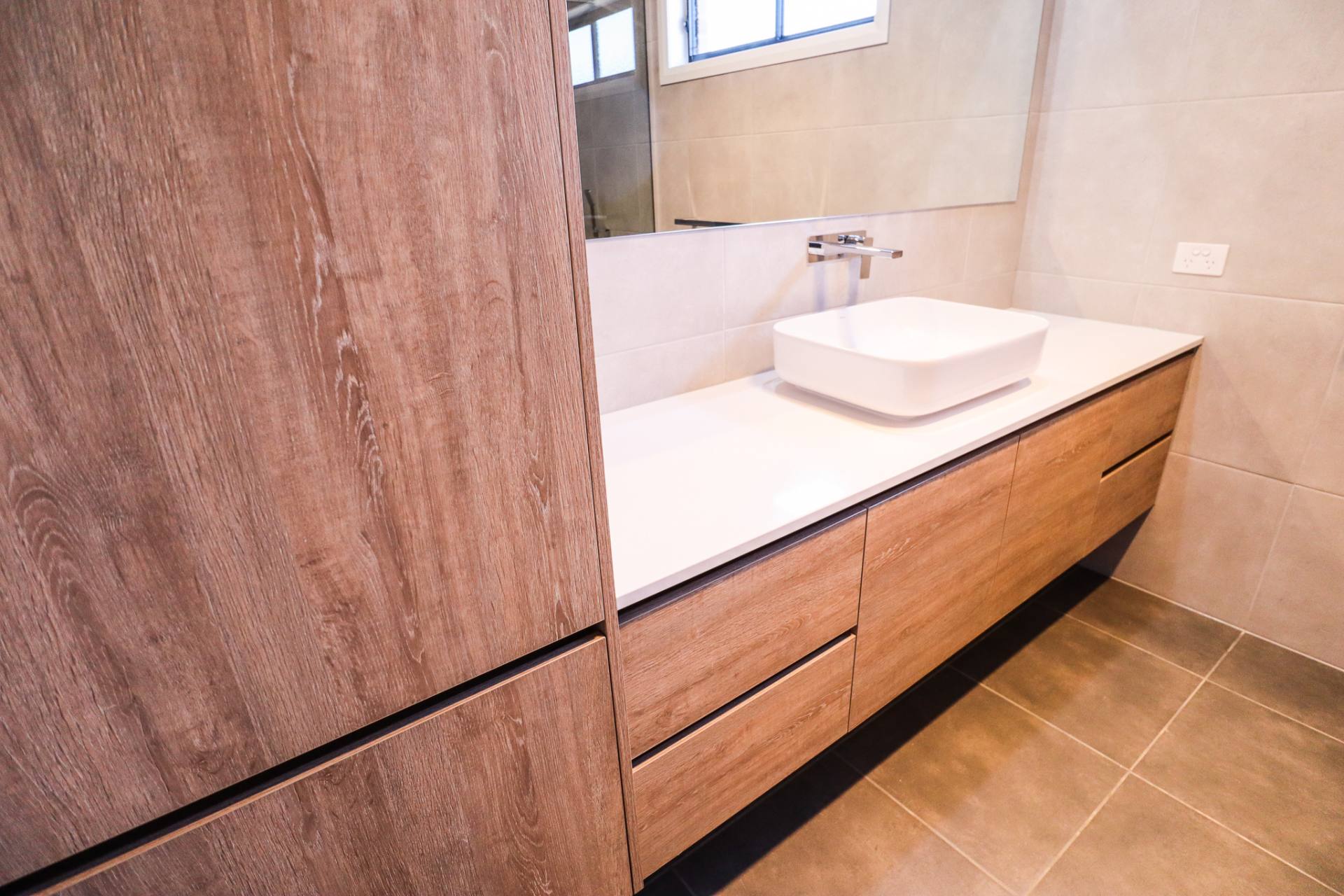 Check out the family friendly
Backyard & Entertainment Area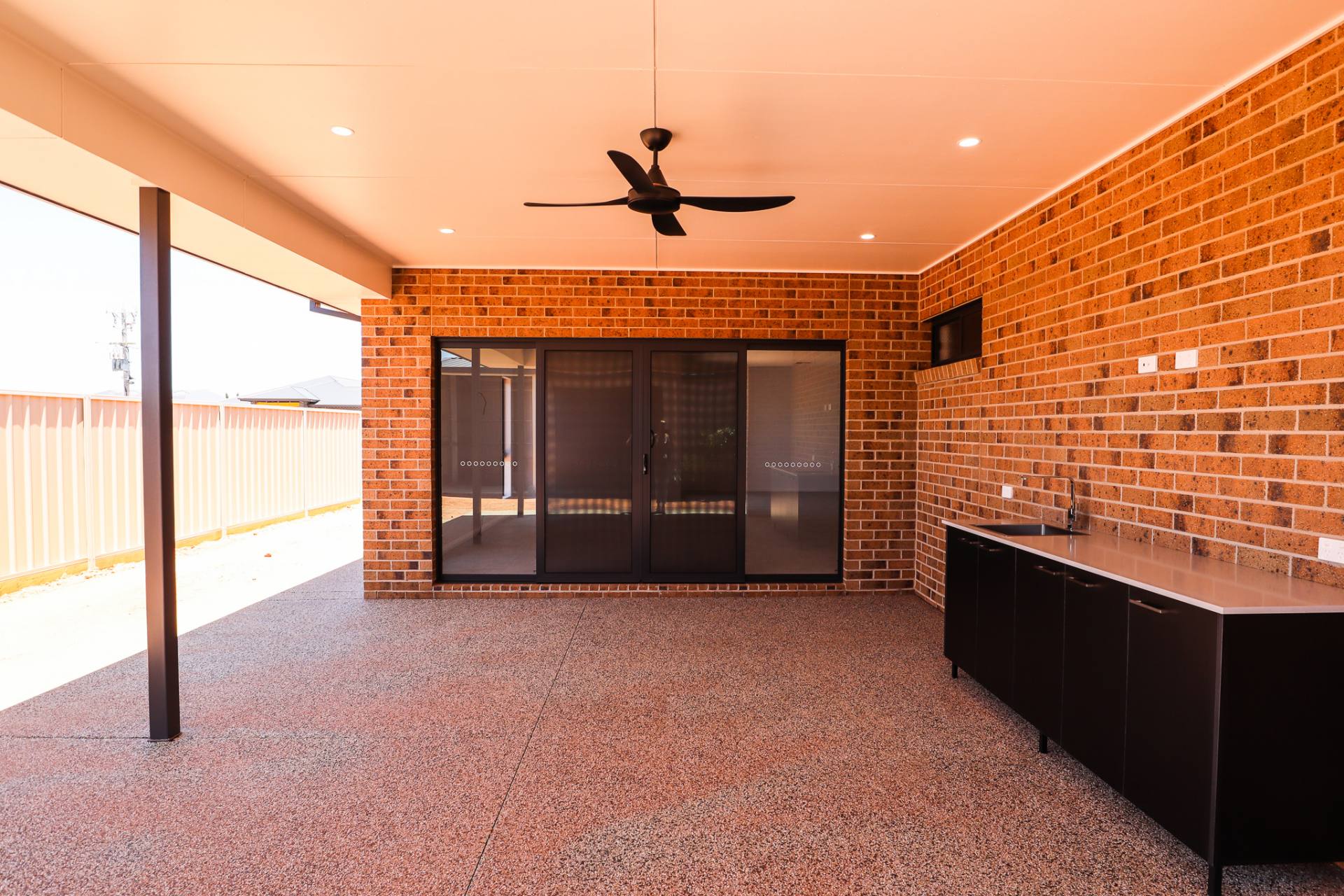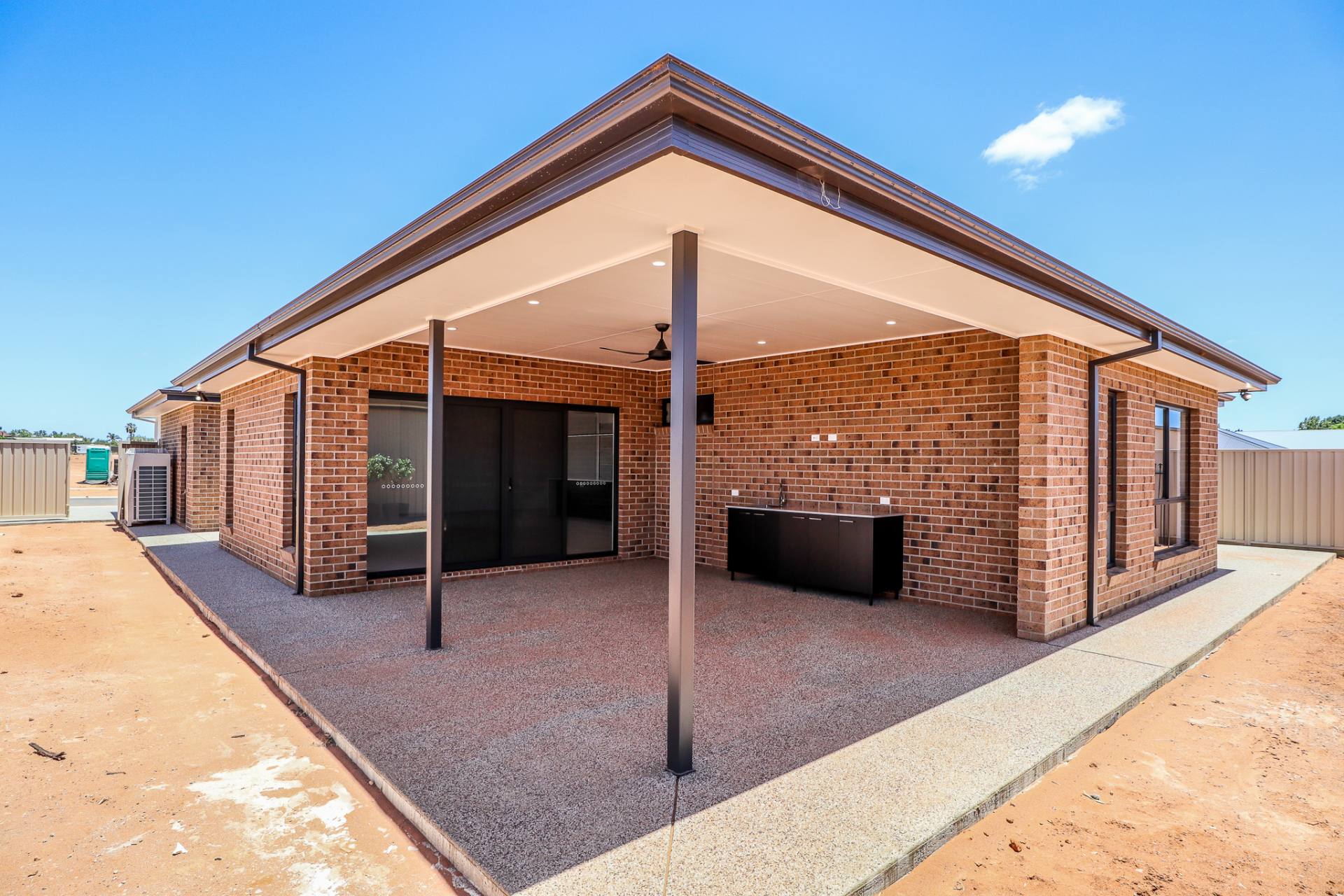 The outdoor enterainment area is a great little area to enjoy the outdoors, with plenty of room to relax, cook a bbq or watch some footy on the outdoor television. The outdoor entertainment area features an outdoor kitchen which would work great with an outdoor bbq.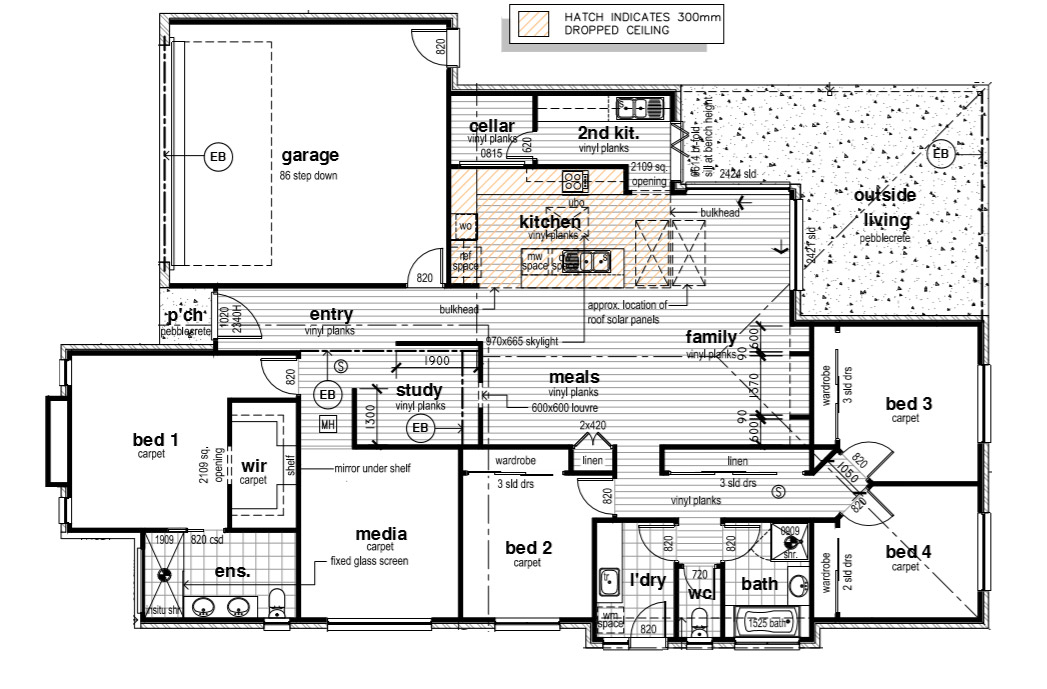 | | | | |
| --- | --- | --- | --- |
| 4 Bed | 2 Bath | 2 Garage | 1 Storey |
Residence

192.83 sqm

Porch

1.64 sqm

Outside Liv.

29.41 sqm

Garage

41.88 sqm

Total

265.76 sqm

-