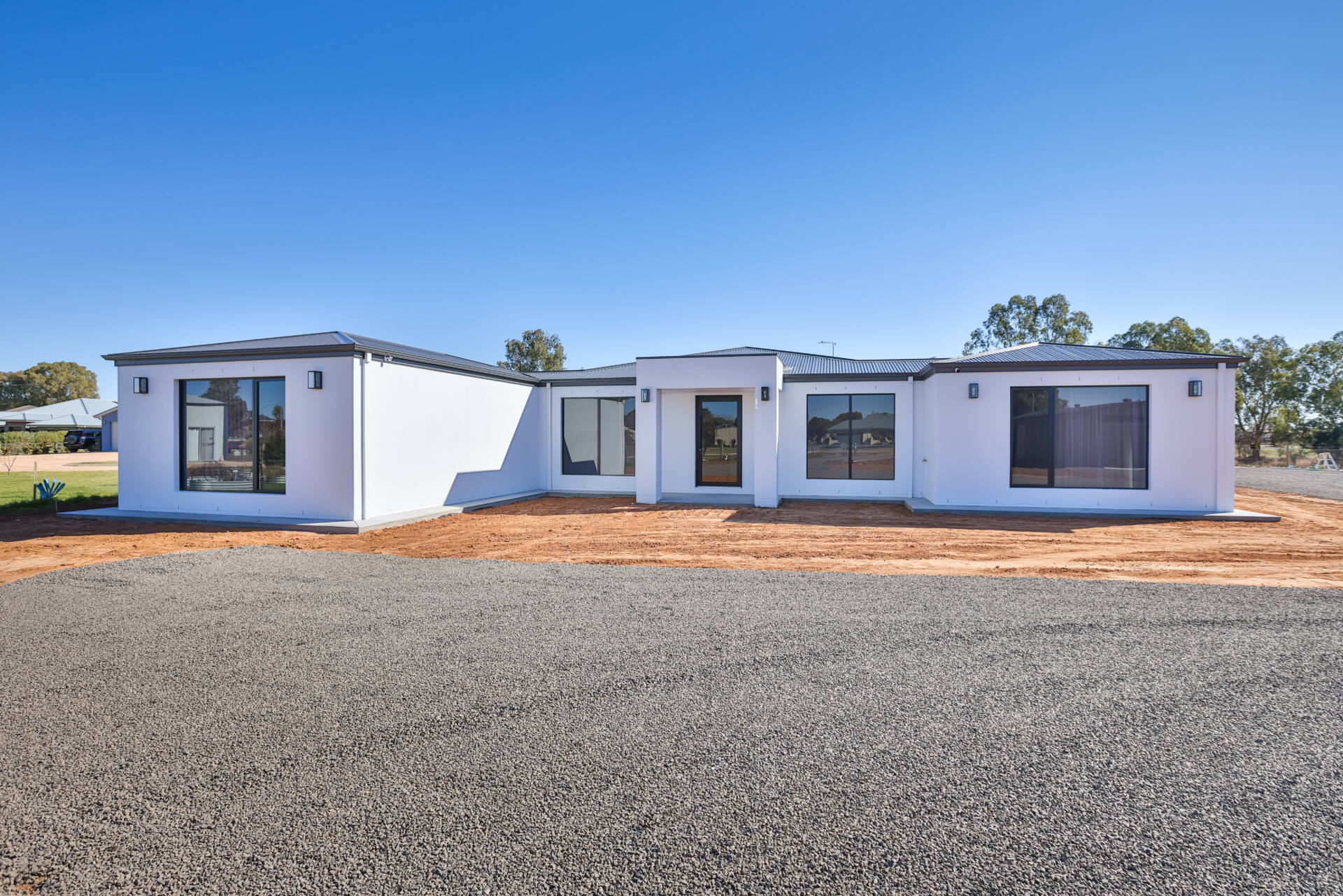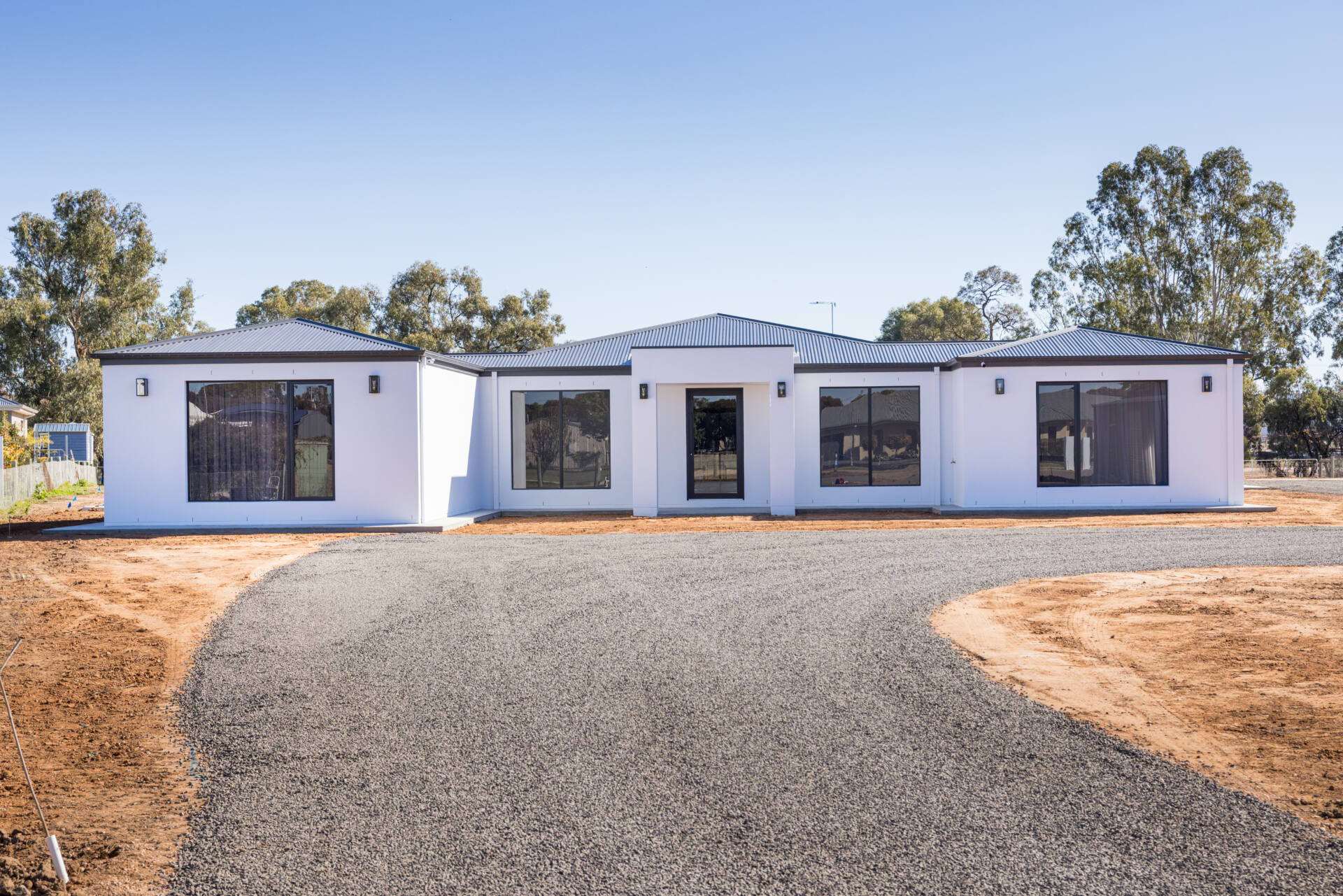 Our new residential home design at Lot 14 Modiker Way is a spectacular dream home. The facade is bright white, clean, and simple. The roof is low and slim, leaving the front of the house to be the prominent feature. Small details such as the outdoor lights are unique and eye grabbing, along with the clean black window trim, which further allows the white and bright home to shine. The front door is also a large glass door which adds to the theme of the home design.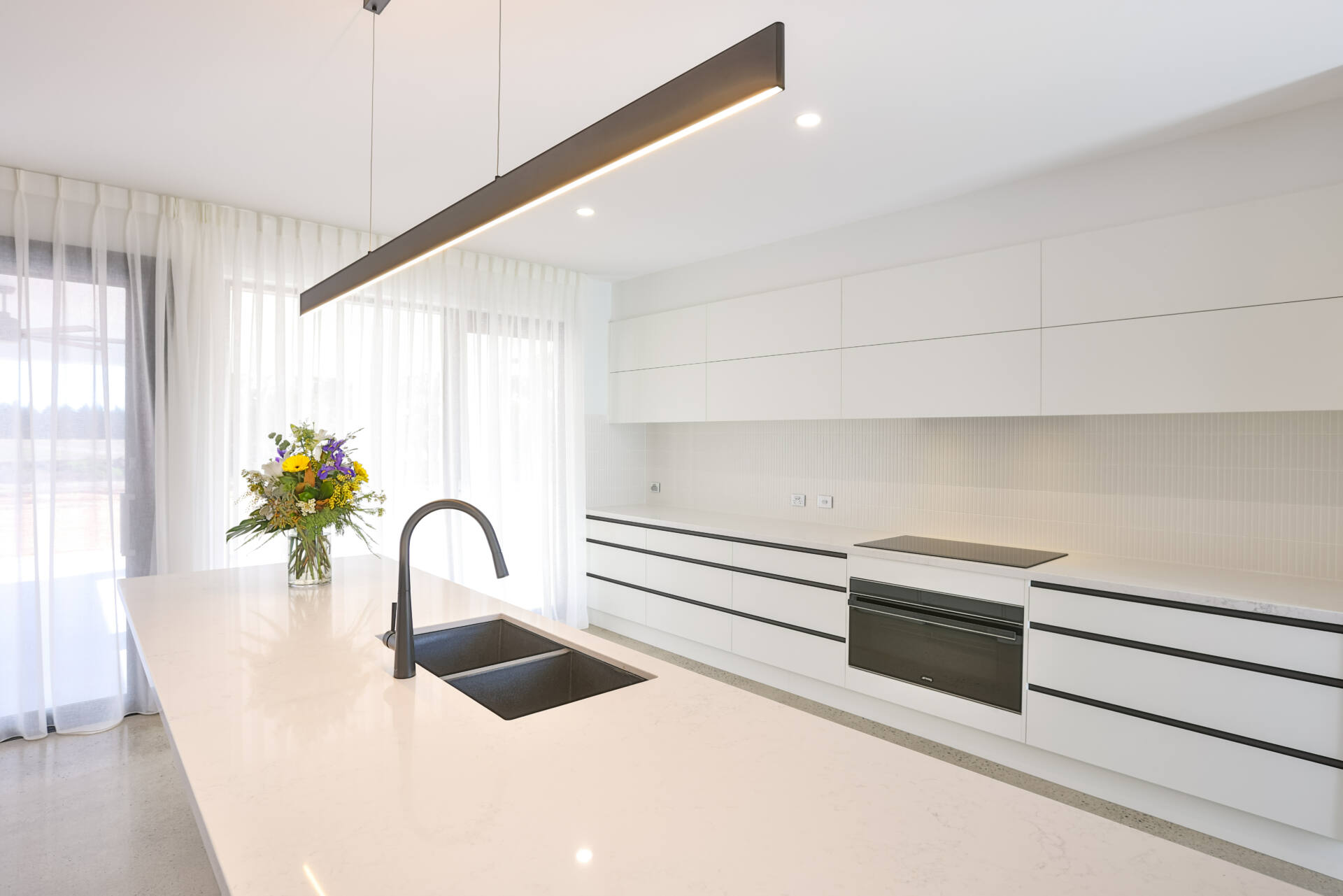 The inner home design is clean and bright, with black features scattered through the house, from the kitchen sink and tapware, to handles and shower heads. The floor is a polished concrete with heated inground flooring, which is great for those cold winter days.
Take a moment to walk through our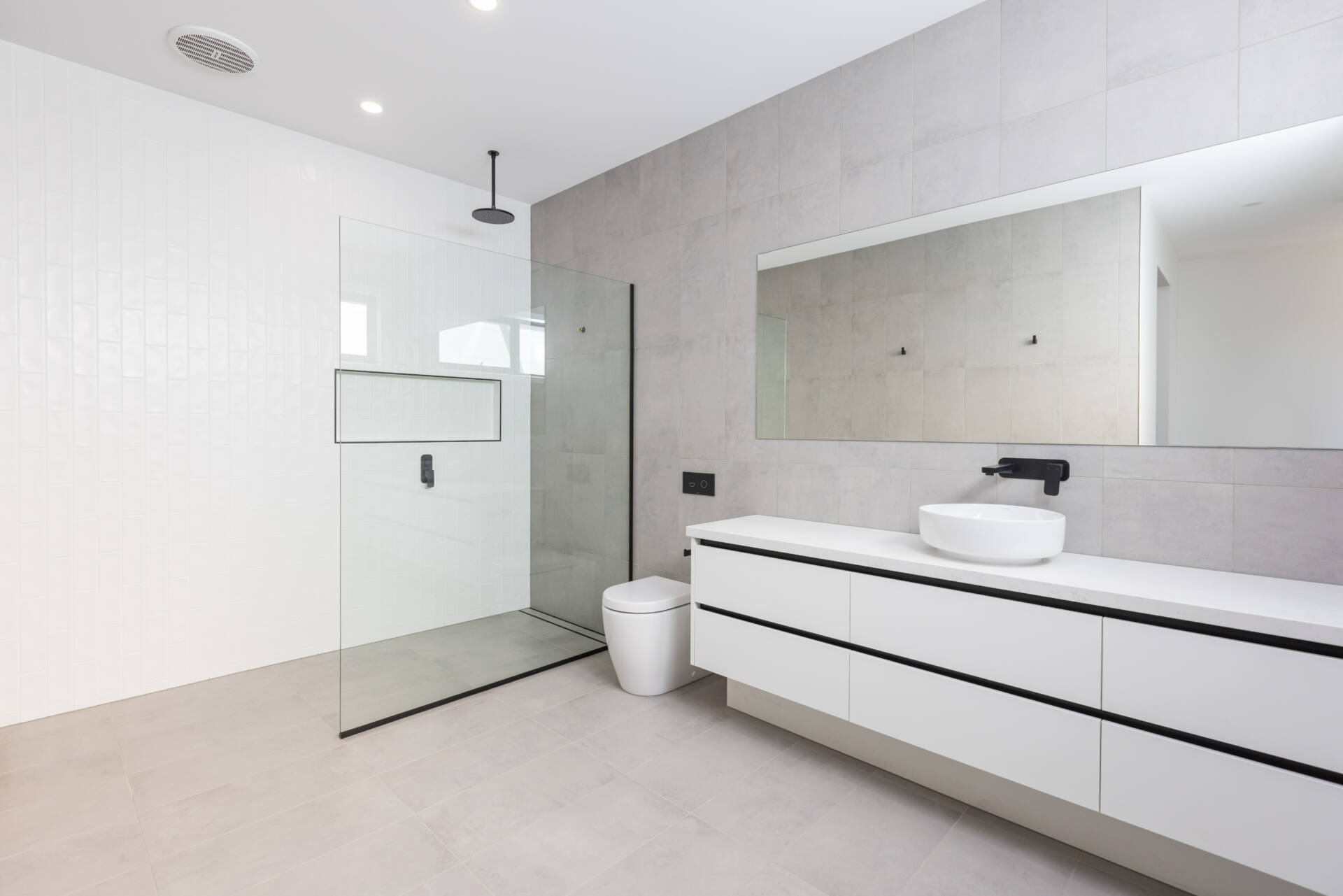 Check out the family friendly
Backyard & Entertainment Area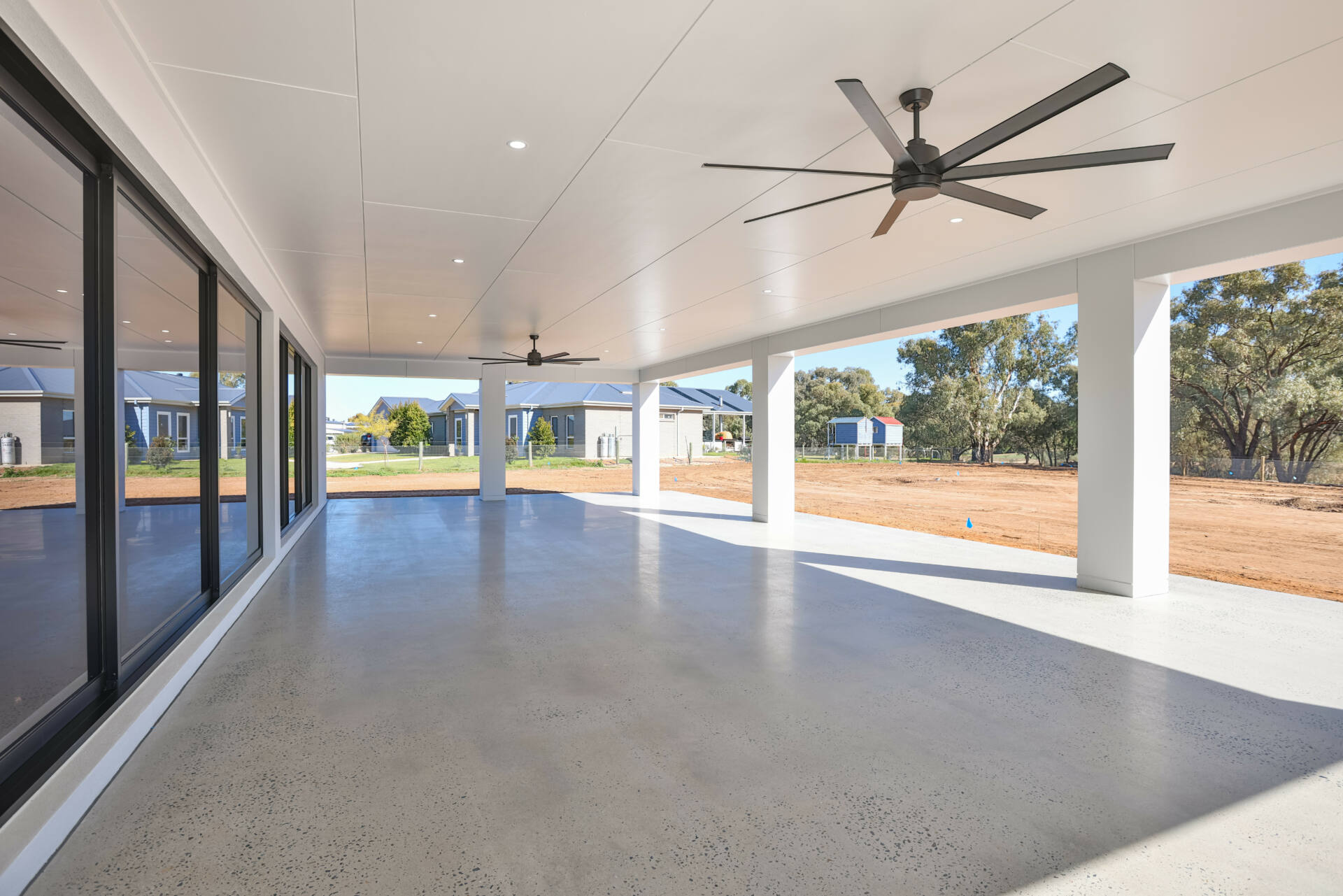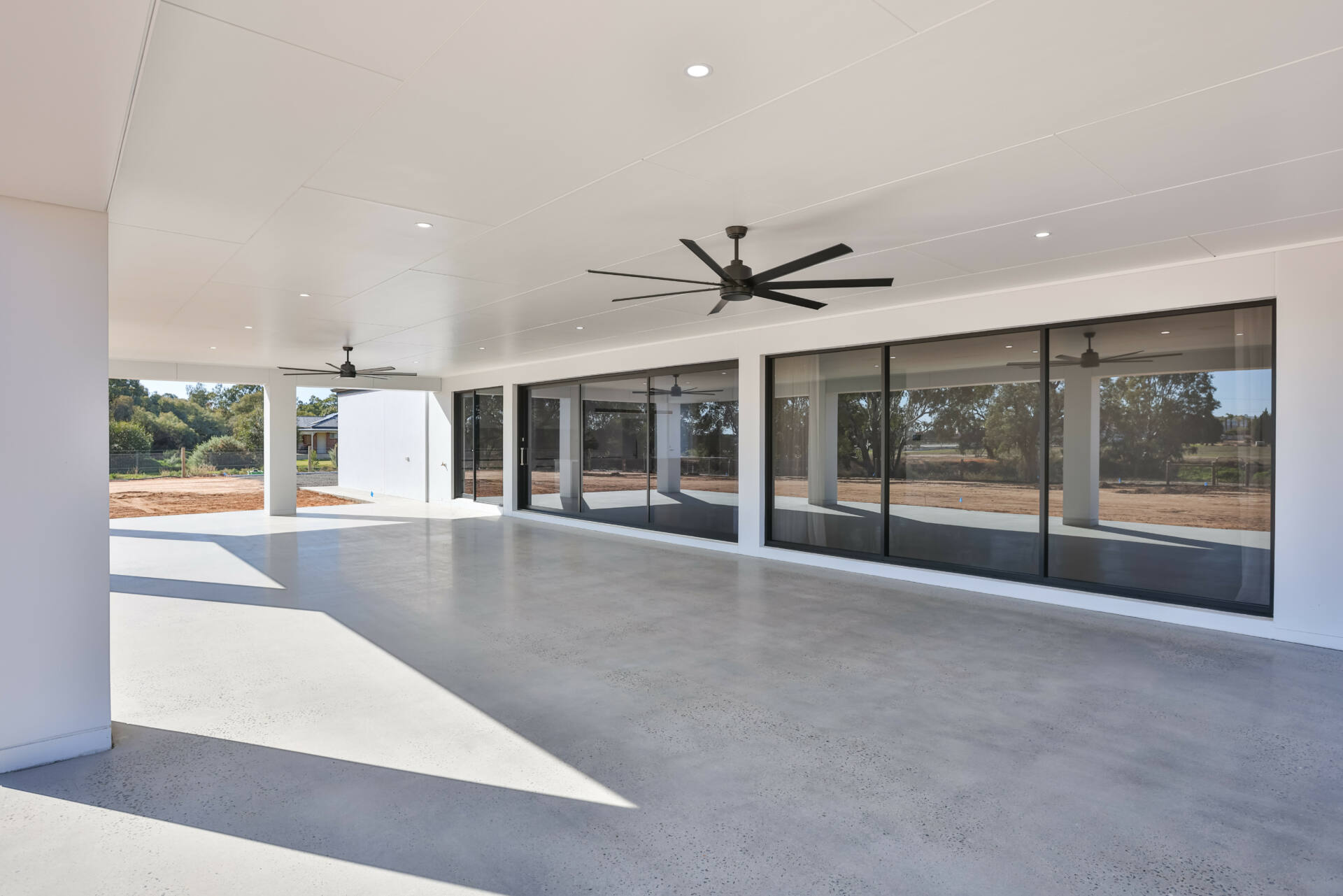 The outdoor entertainment area is the stuff of dreams, with a large expansive area to dine out, escape from the heat and relax. The ground is also polished concrete, which follows on from the inside to the outside, which will be a huge talking point for guests. The large outdoor fans are also perfect when you need to move some air around the expansive outdoor area.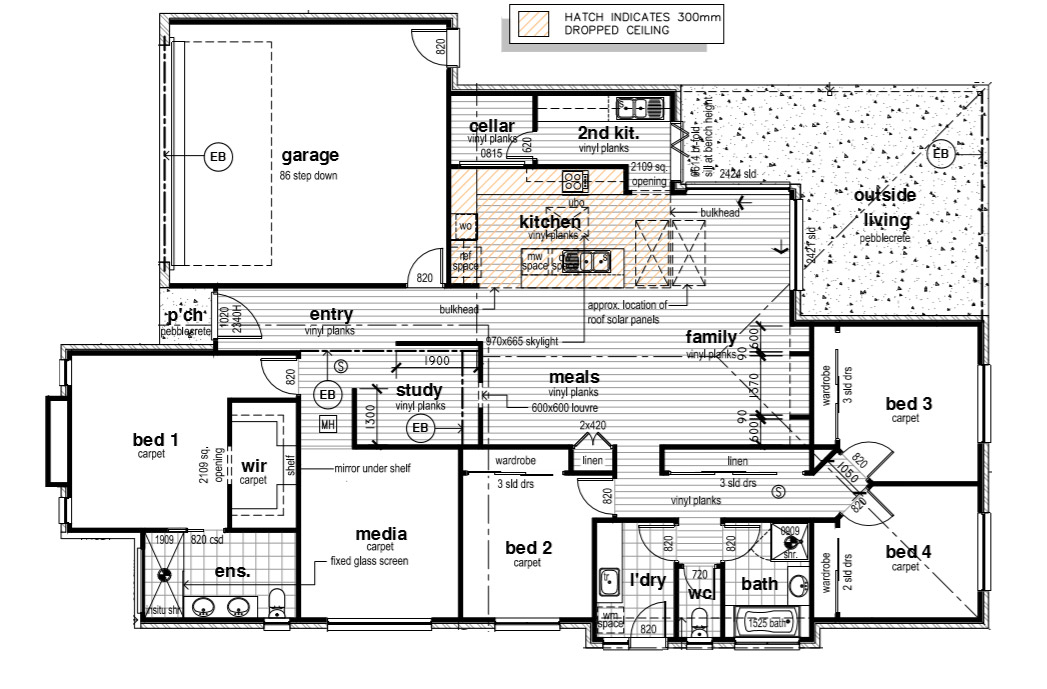 | | | | |
| --- | --- | --- | --- |
| 4 Bed | 2 Bath | 2 Garage | 1 Storey |
Residence

192.83 sqm

Porch

1.64 sqm

Outside Liv.

29.41 sqm

Garage

41.88 sqm

Total

265.76 sqm

-